Aug 31, 2021 08:30 PM Central
Echo Alexzander
Advocacy, America, Blood Donor, Freedom, Healthcare Professionals, Homestead, Missouri, Moving, Pro Medical Freedom, Small Business, Volunteer, Work At Home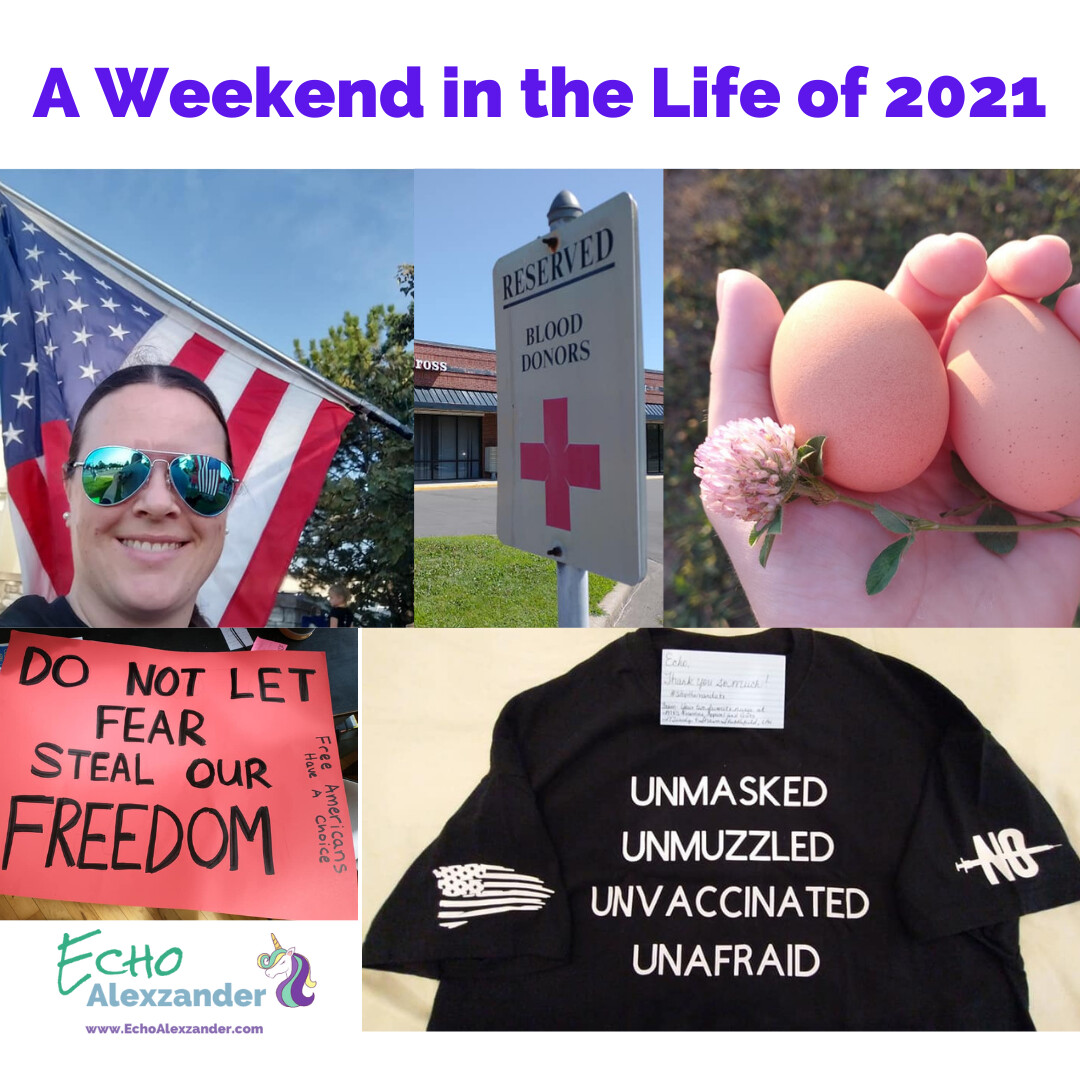 As change swept the landscape of our lives, there was such a longing to return to our lives as we had known them before. Would that ever happen? Would it be possible? If not, what was life becoming instead?

New normal queue the font strikethrough... those words alone are enough to make most of us cringe by this point in 2021 (if not sooner)!
Read more...
May 9, 2020 02:59 AM Central
Echo Alexzander
I would like to share a different perspective than the one that is dominating the current fear culture. This one is about
social media, America, and cherry tomatoes.
Read more...