Jan 31, 2023 08:54 PM Central
Echo Alexzander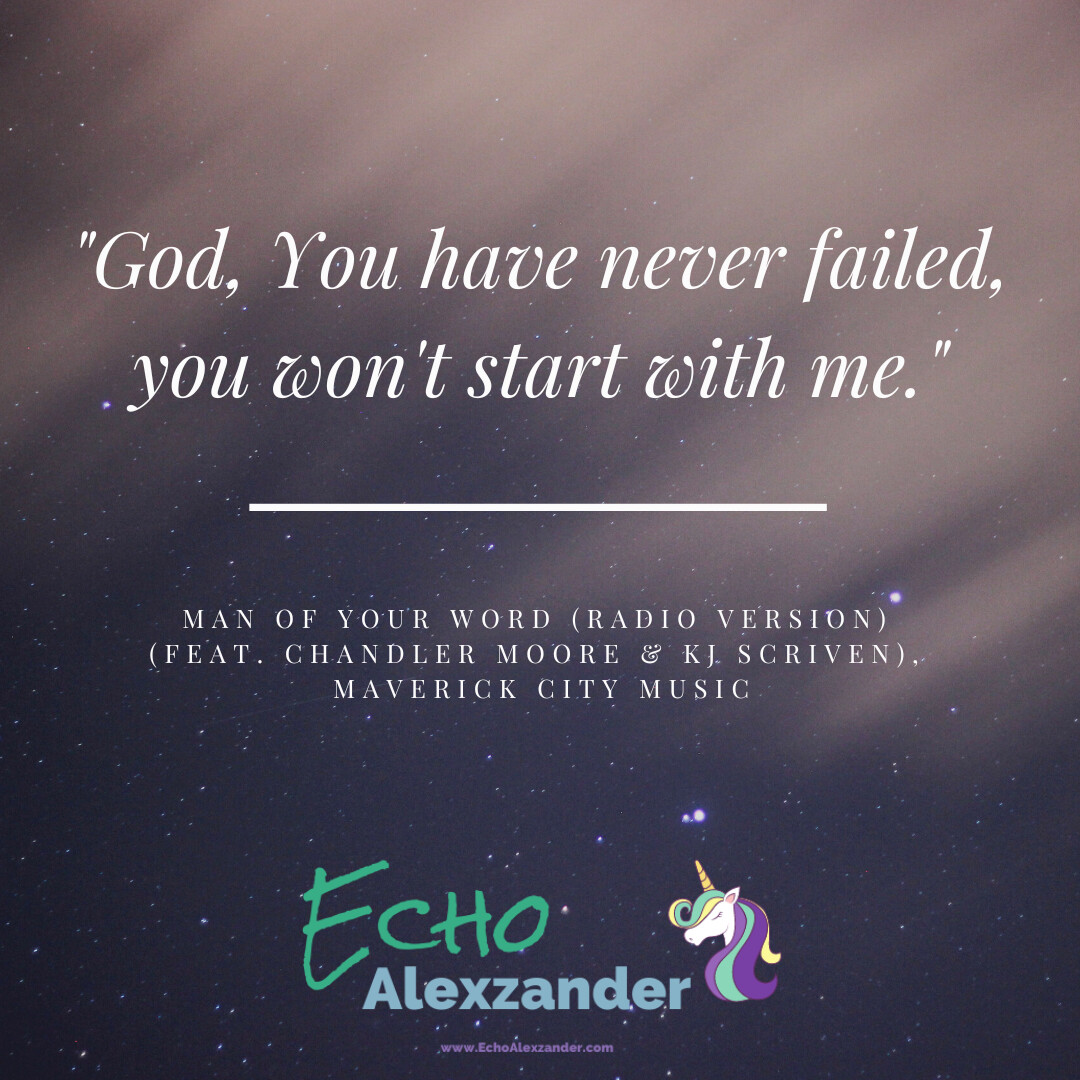 Have you ever just been so taken up in a praise and worship song you had to rock it out on repeat?
Go out and enjoy this one immediately! Take a moment with me to just cover yourself in the unending list of promises that He has made to us. I seriously can't stop listening to it! #GodIsGood #AllTheTime
M

an of Your Word
When I say I have been listening to this cranked up and on repeat in my office for weeks, I mean it! This is my evening work session jam to write, create content, and just be in the the great adventure along with my Creator.
YouTube - Official Music Video
Information courtesy of Echo Alexzander