Jul 31, 2023 07:42 PM Central
Echo Alexzander
Navigating through the aftermath of a harsh summer storm, I found an abundance of reasons to feel gratitude, even amidst the chaos.
Here are my reflections on the support and resilience that transform adversity into an opportunity for thankfulness.
My Musings
After a harsh summer storm, the worst I have experienced since moving to the Ozarks, I find myself brimming with gratitude. While on the outset, that might not be the first emotion to be felt, but it should be the one to dwell upon and to linger.
I'm thankful for our home, my sturdy fortress that stood valiant against the storm. Even without electricity, it shielded our family from the fierce winds and torrential rain. The storm was unsettling as I found myself caught up in worry about the trees bending against the wind, the items starting to fly across the property, and what it could withstand. I am thankful to be proven wrong by its steadfast protection on this day and so many others.
We awakened to calm but sticky hot air returning, and chainsaws had begun to sing in the distance giving testimony to the reality of the aftermath. Trees are down, there is no power, we are exhausted from restless sleep, yet we are called out of bed to act. How bad it it? Are the animals safe? What scene are we about to stare down through sleep filled eyes?
I am overwhelmed with pride for a husband willing to load up the chainsaw in the truck and head out to help clear roads and check-in on neighbors.
The morning after the storm, as strangers in the coffee shop compared pictures of the destruction while waiting for a warm cup of coffee, a sense of shared experience and mutual gratitude resonated with me.
My heart swells with appreciation for my friends who offered space in their freezers for my perishables and the loan of their mobile generators for power. In the wee hours of the night and well into the next day, the social media groups that sprang into action, their digital presence a beacon of hope and helping each other regain our bearings.
I feel a sense of thankfulness for the community clean-up efforts. Those dedicated individuals worked tirelessly to clear the downed limbs and ensure that everyone could return to work safely. It no longer mattered whose tree or fence, whose road it crossed, it was down and it was something they could help fix.
And, of course, there were the first responders. I'm always grateful for their commitment as they directed traffic amidst the chaos, providing a sense of order when it was most needed.
Perhaps a too often unsung hero in the storms, our local linemen. The men and women who worked through the night while the storm still raged, and long the following day enduring relentless heat while their bodies near exhaustion. As each family cheers at the arrival of their power returning, may we remember those who made it possible.
I'm appreciative of those who opened their homes to those in need. Today that meant allowing me to use their showers, their internet, and their air conditioning. Their kindness added a touch of normalcy to the added chaos this Monday became, and for that, I'm grateful.
In these tough times, the shared sandwiches and the hot cups of coffee were more than just food and drink. They held a sense of warmth and solidarity that filled my heart, a symbol of community resilience that deepened my gratitude.
Furthermore, the text message check-ins and friends driving over to ensure people in the community were okay is a reminder in a world that would try to divide us for countless reasons, the reality of genuine concern people have for each other.
So it might just be a freezer of food that was saved, or it might have been the reminder of the goodness of humanity that
someone needed to see. May the storms that rage bring us closer together and remind us what is most important.
After life's storms, remember to "Give thanks for everything." - 1 Thessalonians 5:18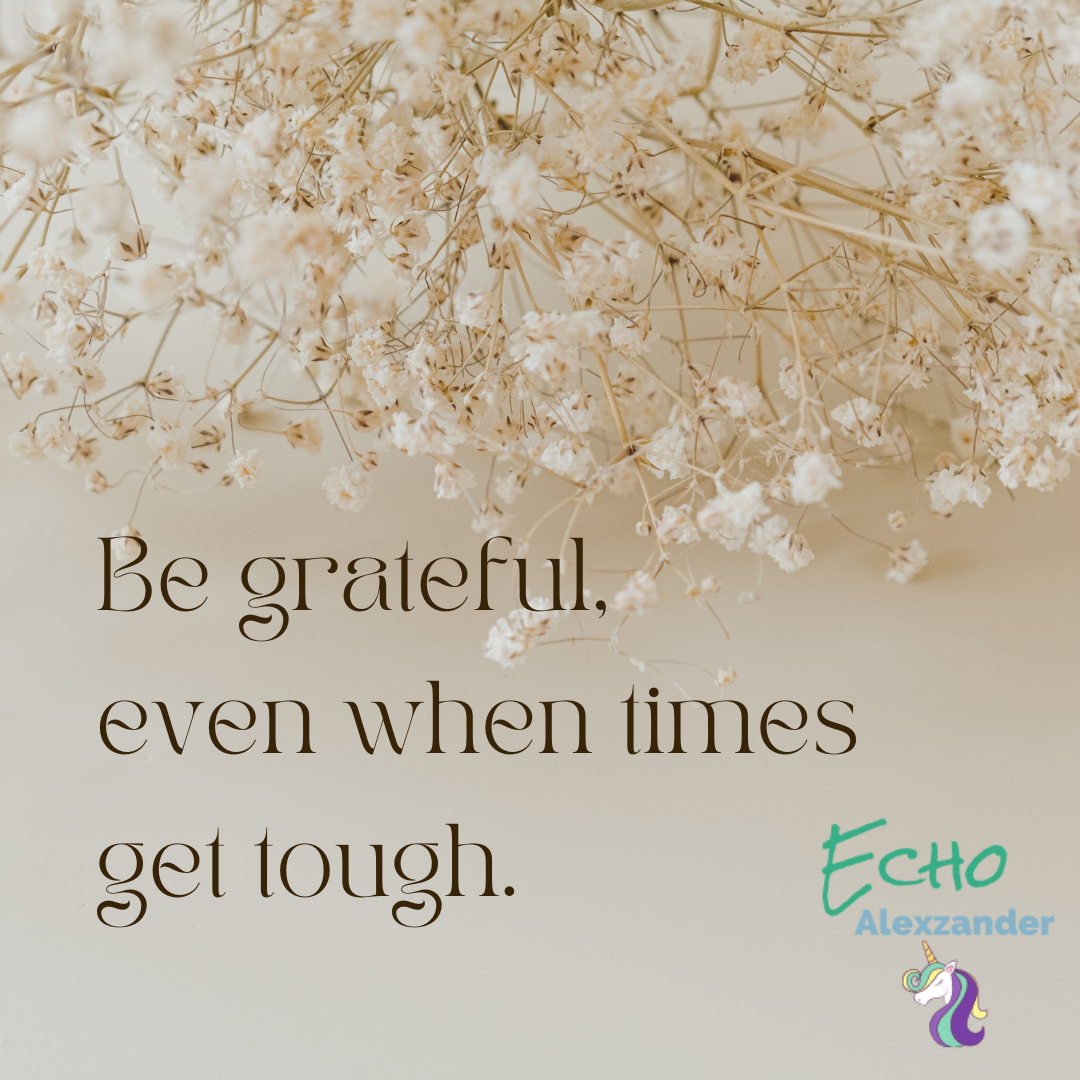 ---
How has your community come together in times of adversity, and what moments of unexpected gratitude have you experienced in the wake of a storm or other challenging situations?
---
Information courtesy of Echo Alexzander