Aug 4, 2023 01:56 PM Central
Echo Alexzander
Come along to discover the heartwarming power of simple generosity in my latest exploration, a narrative about how the gifting of home-grown pears brings communities closer.
Let's unravel the magic of unexpected connections sparked by a seemingly small act, as free pears serve as vessels of kinship and bridges of human connection. Growing neighborhoods into slightly more tightly-knit communities, one piece of fruit at a time.
The Funny Thing About Memories
I find it so interesting to look back on memories from
social media
posts of my past. Most obviously, I love these because I don't always remember things that happened and I posted about at that moment. Sometimes they are wonderful memories, but have since been forgotten to time and the blessing of an abundance of new memories.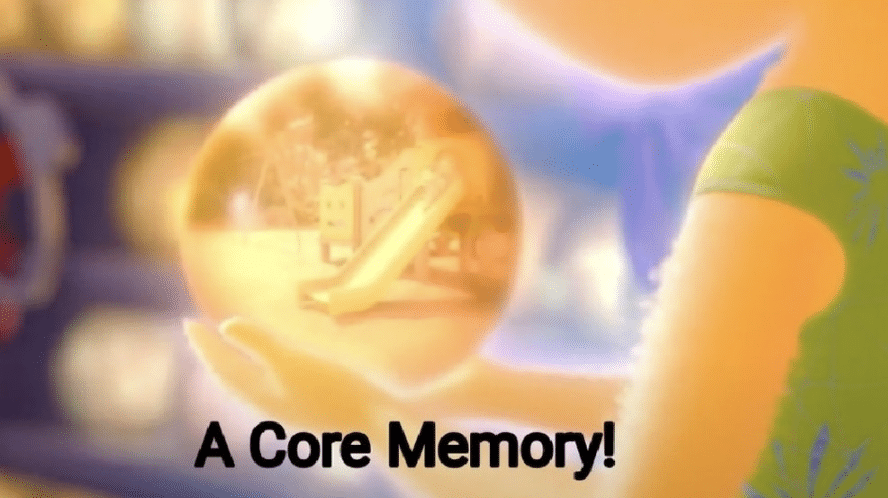 They explore an interesting view of memories and how they might define our personalities:
"Core Memories are a special type of memory from the Disney/Pixar film Inside Out. These memories are created when a person experiences a certain event that defines one of their behavioral traits. When a core memory is created, it creates an Island of Personality, which is activated whenever the person does something related to that trait. Unlike regular memories, core memories are stored in a special container in the center of Headquarters from which they emit a beam of light to their respective island."

Source
I didn't realize that I had been having such good experiences around pears and building community and relationships until a memory popped up on my timeline.
Maybe pears are on their way to becoming a core memory for me and what they have come to represent in my life.
A Legacy of Sharing Abundance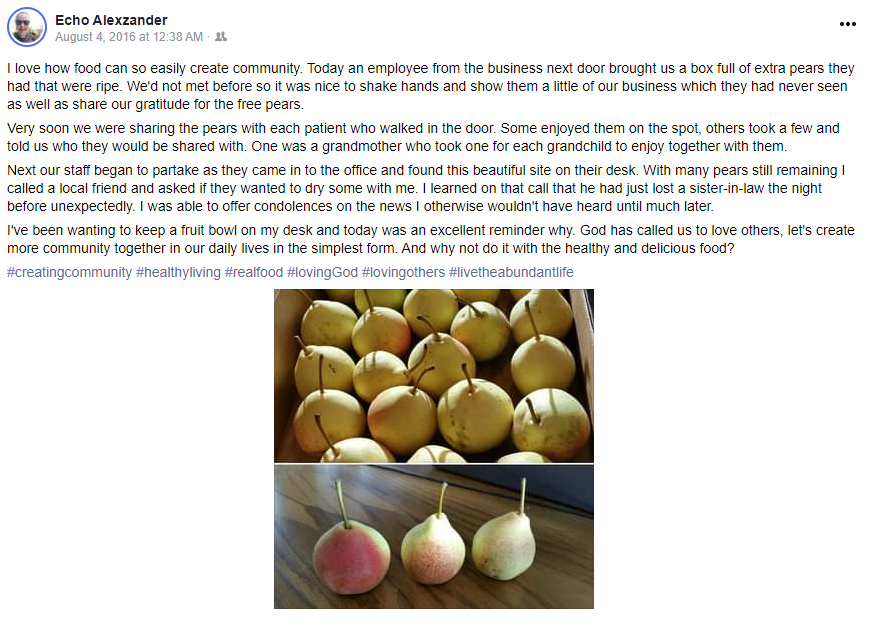 So what was I doing with friends at the start of August, 2023? After surviving my first
derecho
, then it was time for windfall pears.
Memories
So what does someone nearby do when they have a load of windfall pears that fell during the
recent storm
? Call me!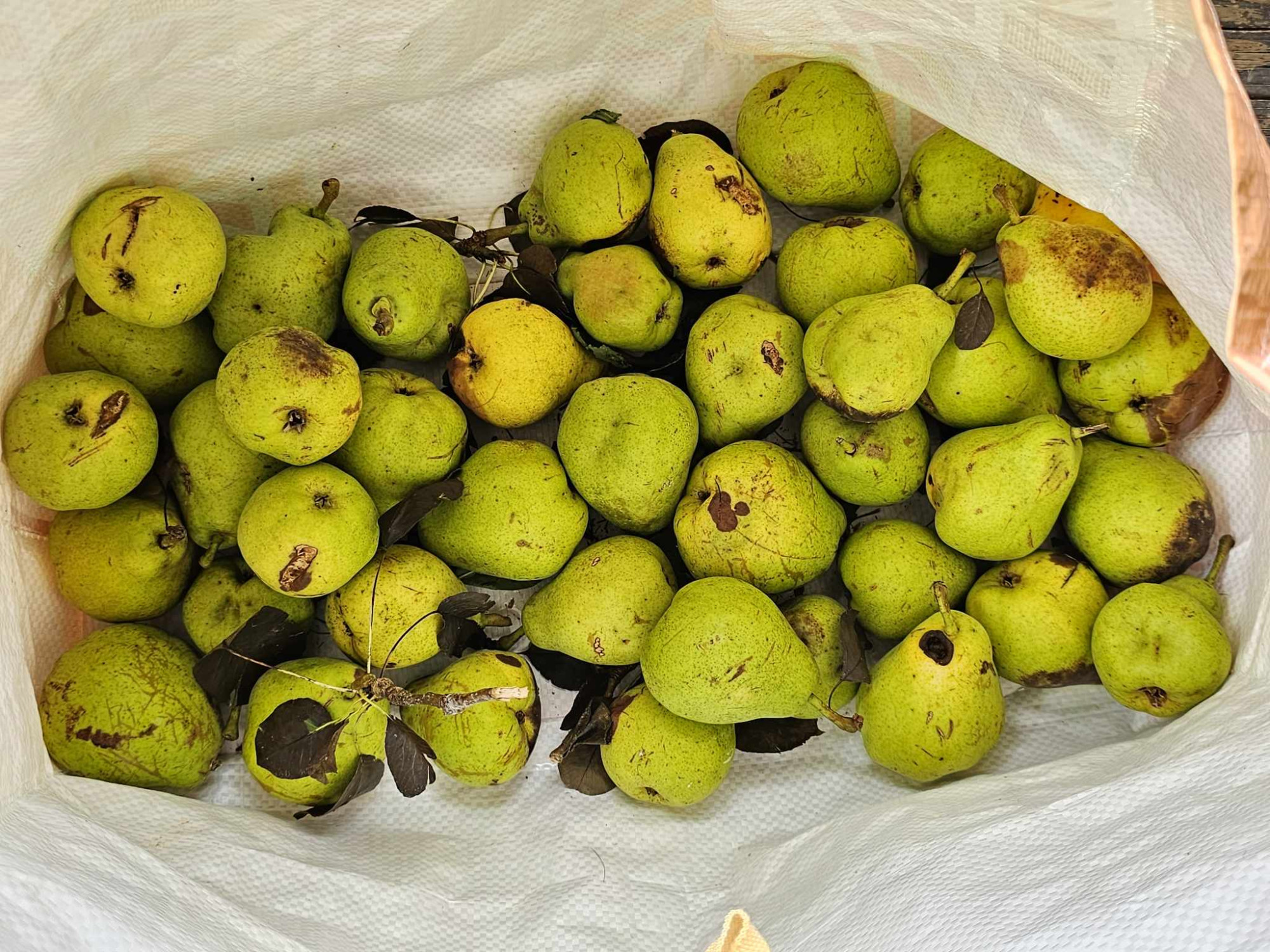 I received the heaping full bag of pears at my local coffee shop while I met with fellow grassroots patriotic activists planning for improvements in our community. They all loaded up bags, and I was still left with a bag that was very heavy to carry.
Next stop, calling a
neighbor
on my drive home to deliver some to her doorstep.
Each neighbor who came to our house throughout the week was offered the same, their own bag of pears to take home to use, preserve, and enjoy.
The chickens were thankful to snack on those with bruises: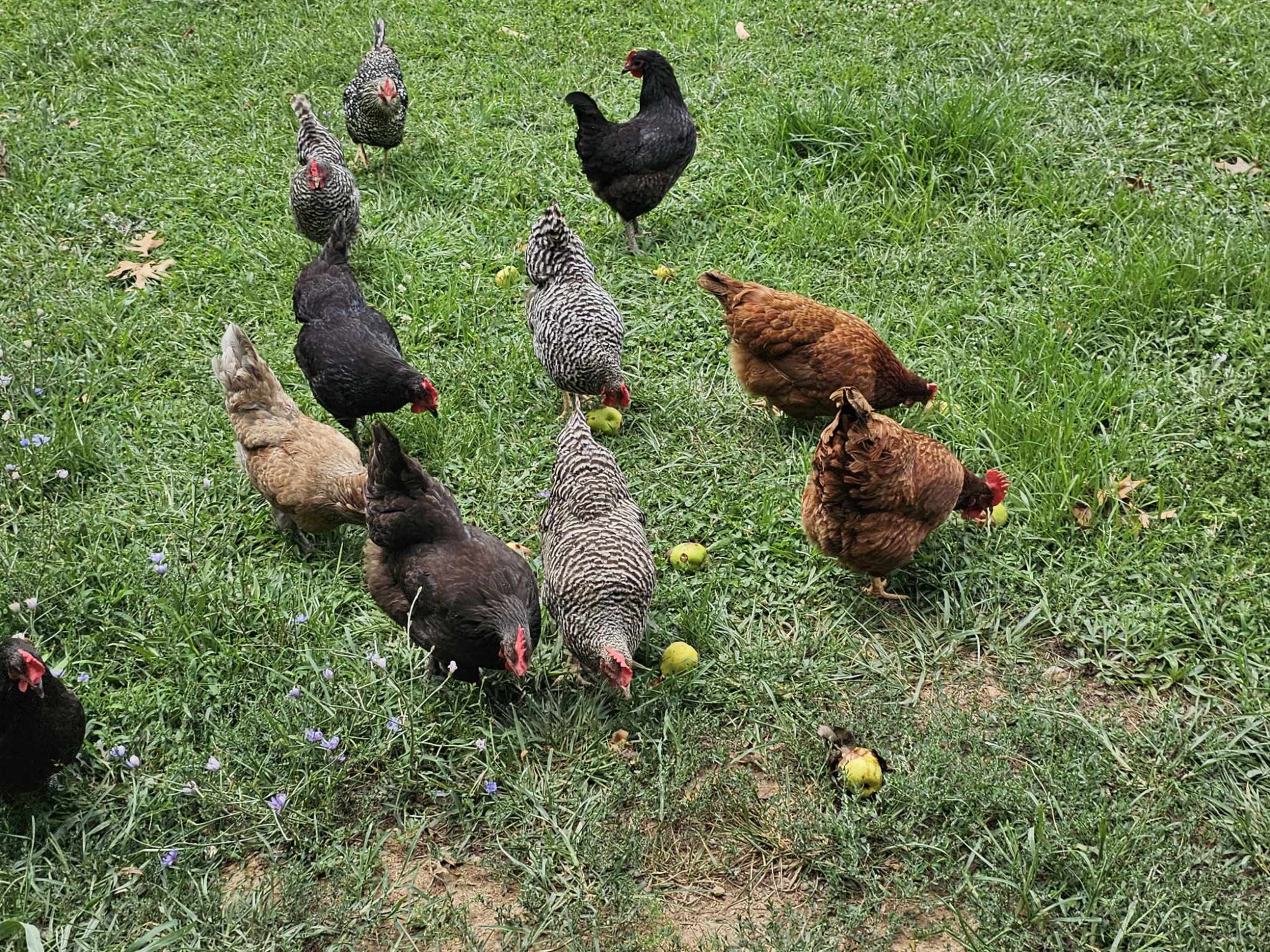 It's great to come back to community, fresh pears, and the personality that is my core. Connecting, loving God, others, and the world. To be an echo...
Have you ever had a chance to neighbor through something like extra produce?
Comment below and share with us your experience!
---
Information courtesy of Echo Alexzander