09/21/2020 11:00 AM Central
Echo Alexzander
Rucking? Like for fun, outside of the military? Why?!?
This seems to be a frequent conversation I have with friends and I'm so glad they ask! Let's find out why this might be fitness you actually come to love.
What is Rucking?
Our friends over at GORUCK break it down for us as follows in their
Rucking 101
educational page:
RUCK•ING [VERB] // Walking with a weighted rucksack (aka backpack). It implies action, energy, and purpose. Rucking requires strength, endurance, and character -- and builds it, too.

Possibly the funnier definition is that rucking is: "Cardio for People Who Think Running Sucks." Lol Well this may or may not be you, but rucking is an excellent way for cardio and scalable resistance training, fun outdoors, and community building while exercising. It can also be enjoyed solo from just about anywhere. Hit the streets in your town or adventure out in the wilderness with this versatile exercise activity.
Here's a quick video that explains and shows what I am talking about:
What do you think so far? Would this be something you might try? Keep reading to see how we used a rucking to honor those lost on 9/11.
My husband James is who first got started into rucking a few years ago. For him, this became a great outlet for fitness, community building, and supporting himself and others who battle with mental health on a daily basis.
He went all in. He formed a club, got the gear, and started building a community around him as he pounded the pavement and racked up the miles. This became a part of his larger vision of The Archangel Programs (TAPs) which I will let him tell you about on a future post. But under that umbrella, The Archangel Rucking Crew was born, the first and only formal GORUCK club in Oregon. At the time of this writing, we are 64 members strong and stretch from Scappoose to Medford. What do ruck clubs like ours look like? Here's a short overview:
So how did he get me to go on my first themed ruck with him? By inviting me to the one where you ruck to get a donut and ruck back! :) #Obviously

GORUCK Light - 9/11 Memorial Themed Event

"4-5 HOURS, 7-10 MILES. LIGHT = FUN ON A TEAM. AVERAGE COMPLETION RATE: 100%"
"The terrorist attacks of September 11, 2001, changed America and the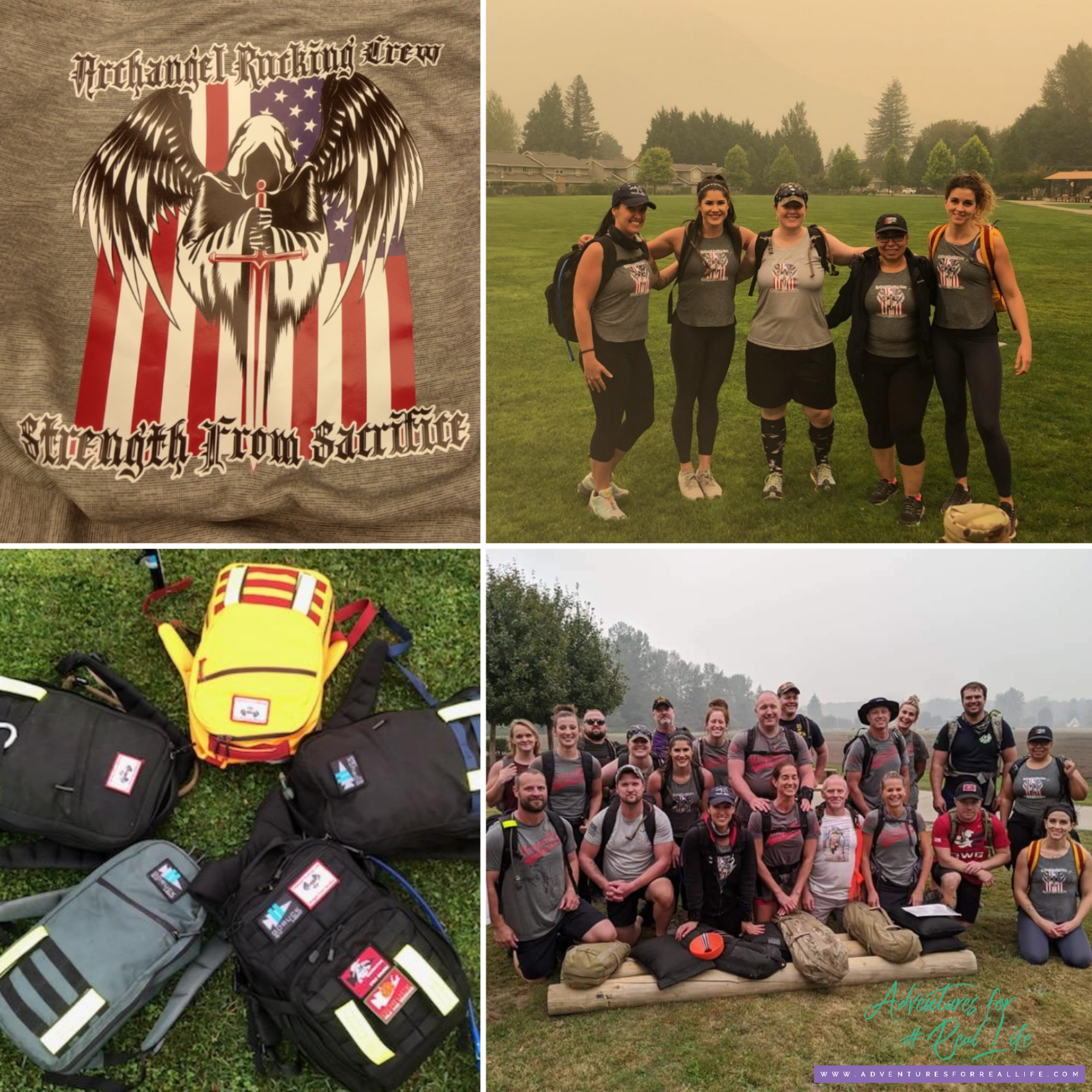 lives of Americans forever. Our Cadre will conduct 9/11 Commemorative events around the country to honor and remember those we lost: the courageous First Responders and the soldiers who fought in the Global War on Terrorism. Cadre and all willing participants will share their 9/11 story: where were you, how did it change your life? Never Forget."
We did it! A 550-mile roundtrip to the base of Mount Si in North Bend, WA from where our crew lived around Oregon. We rocked some custom club tank tops and rallied with 21 total event participants and
Cadre Daniel
to complete the
Light event
, to remember and to honor those lost on 9/11.
And when you need to protect your feet, it's a good excuse to wear your toe socks and an extra pair of knee-high unicorn socks just to be safe ;)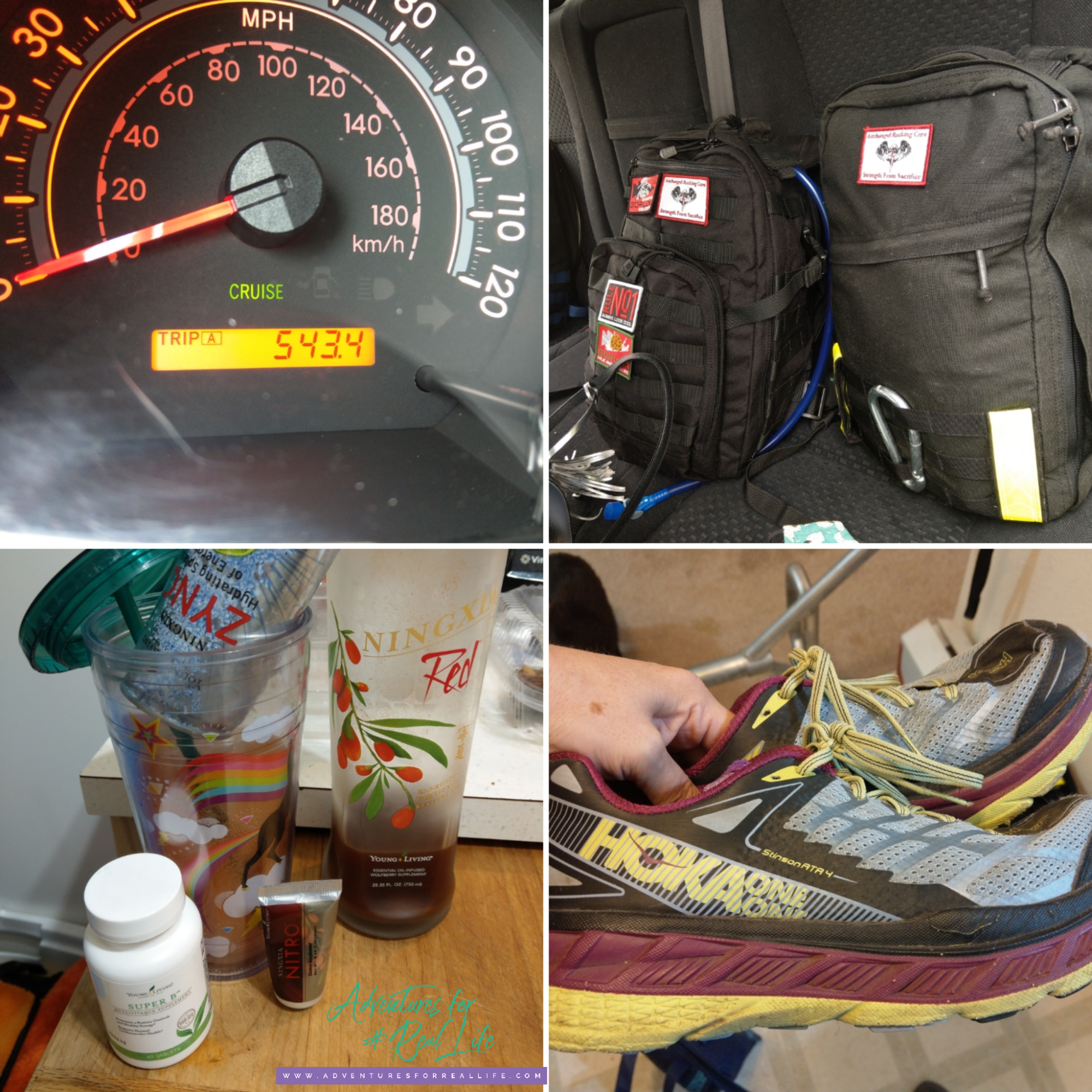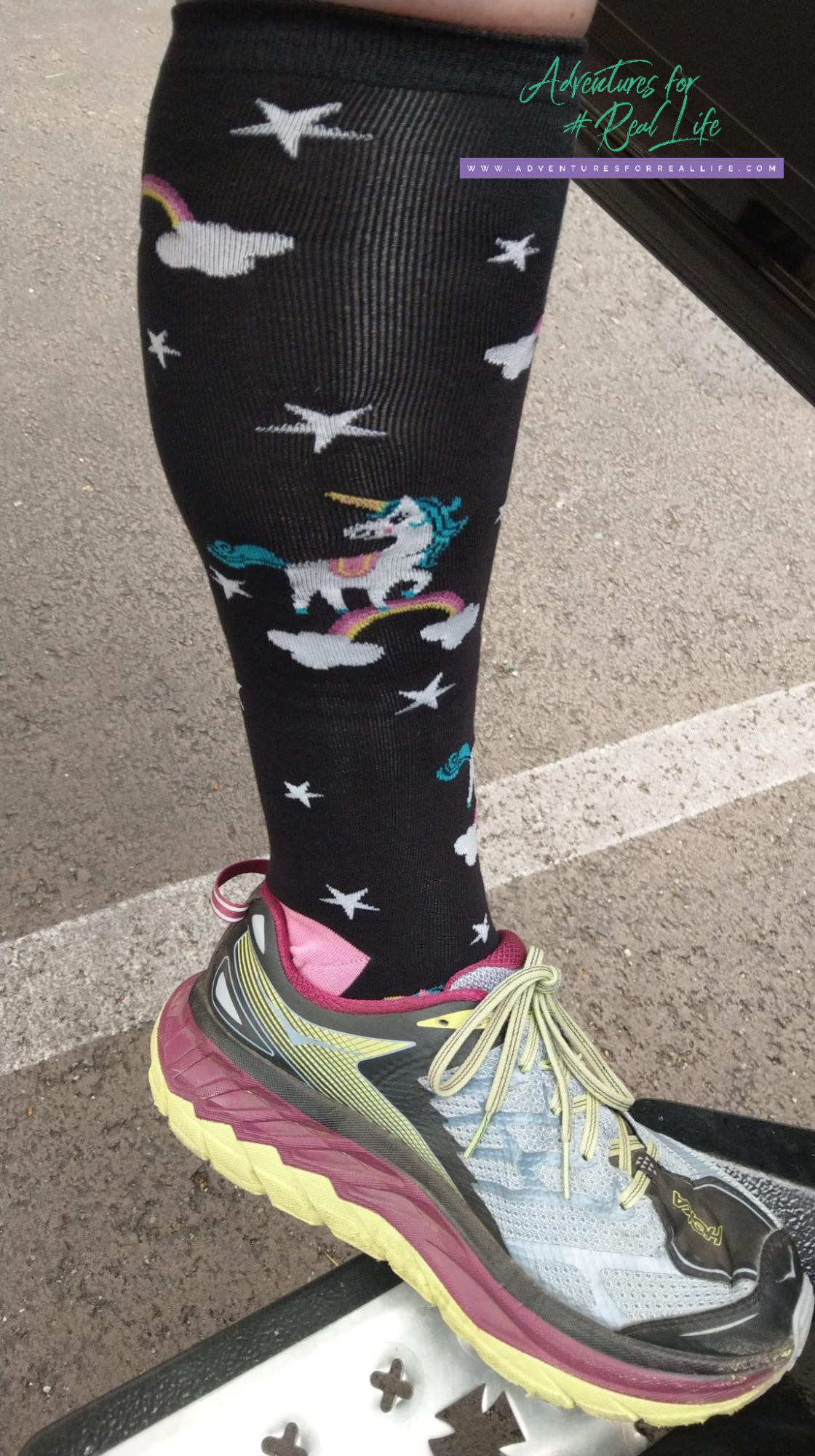 So there it is, an introduction to rucking and a GORUCK event
(totally optional to do). I hope that you
check out clubs in your area or explore the training resources and gear out there.
GORUCK has lots of
sales
throughout the year so you can find something for this new fitness hobby very reasonably. Ask around in the club you join and they will hook you up!
And if you are near Oregon, come play with us :D
---
This post is a part of a series about
Fitness for #RealLife
.
Sign-up
to receive each new blog post delivered conveniently to your inbox!
Information courtesy of Echo Alexzander