Dec 26, 2021 08:04 PM Central
Echo Alexzander
Have you ever hiked on any of the 11 National Scenic Trails in the United States? I love all things National Parks, so had to hit up the Ice Age Trail National Park while in Verona, Wisconsin.
It had taken me nearly 11 years to find my way back here from my first visit to the city in 2010. Just in time to appreciate it for what I needed to experience there? Join me on the journey there and you can be the judge.
Make sure you never miss out on a
travel adventure for #reallife post,

sign-up

to receive them delivered conveniently to your inbox!
#JustThatEasy
Where are my NP Passport Geeks?
Do you collect
Passport to Your National Parks
stamps in a book like I do? I feel like this might be a crucial moment in our friendship, haha Okay even if you don't nerd out as I do on these, I hope that you love our national treasures as I do.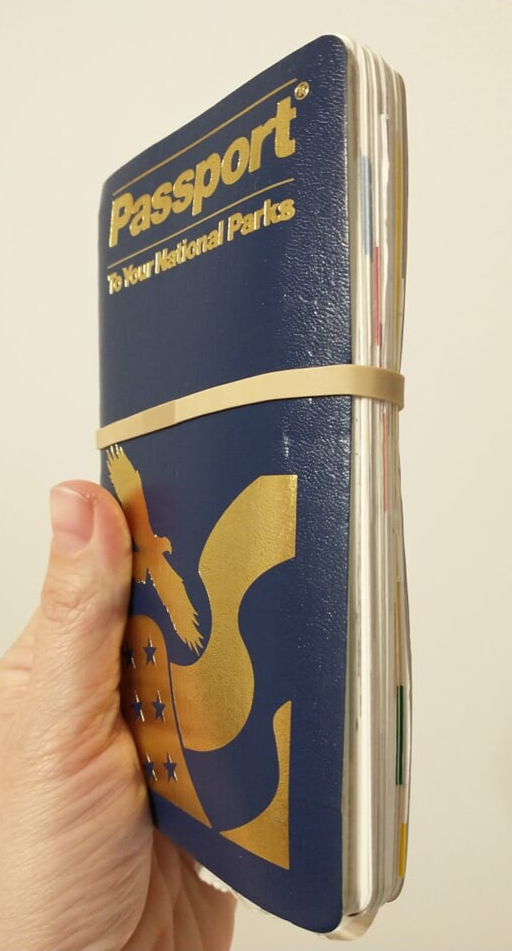 Here is my original book, jammed full of stamps on pages and loads more on little scrap papers. Yes I need to clarify original, because I now have the
Explorer Edition expansion binder version as well. #OwnYourGreatness
Did you know that if you visit a national park and for some reason, the visitor center is closed or there are other issues, that you can write to that Park and obtain your National Passport stamp? Say what?! Yep!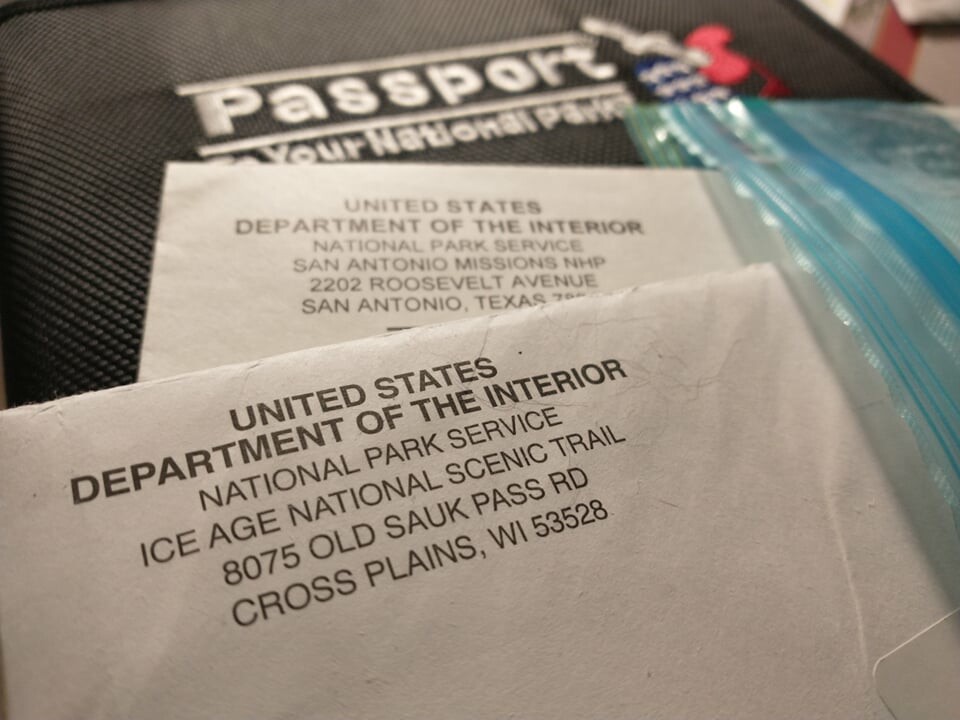 Okay, now for the details about the Ice Age Trail! Did you see how I got to Verona, WI in Part 3 of this series? If not
grab it here
.

Ice Age National Scenic Trail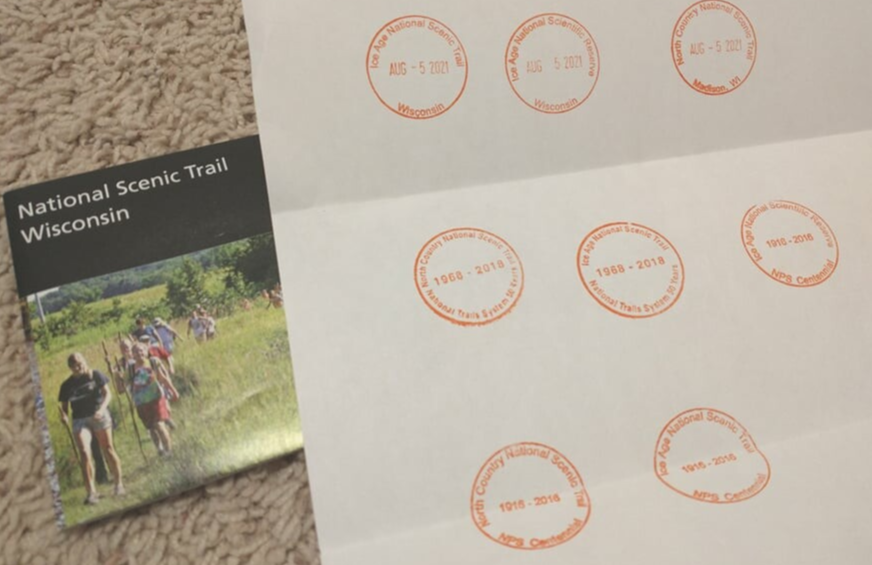 "One of only 11 National Scenic Trails in the United States, the Ice Age Trail meanders through 31 counties along the general outline of the glacier's outermost advance. It's made up of unique, individual segments connected to each other directly or through unblazed trails or rural roads, making it easily accessible for all Wisconsin residents."
Source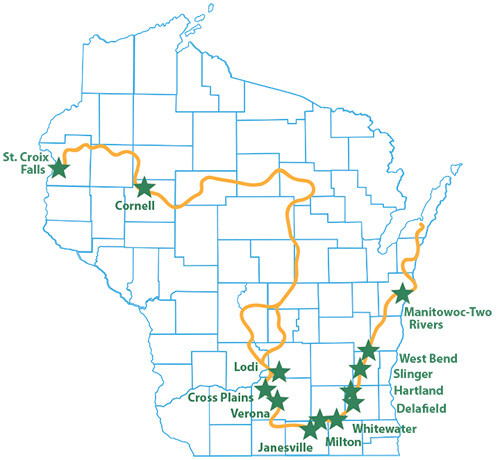 On the map here, "The Ice Age Trail is marked by the gold line, generally follows the farthest advance of the last great glacier. The communities marked along the trail are officially designated Ice Age Trail Communities.
"

Source
My adventure jumped on the trail in Verona, Wisconsin a town I enjoy a great deal for sure!

As promised, now for my day on the trail in September of 2021, nearly 11 years after first discovering this trail but not getting to visit it...

My Day on the Trail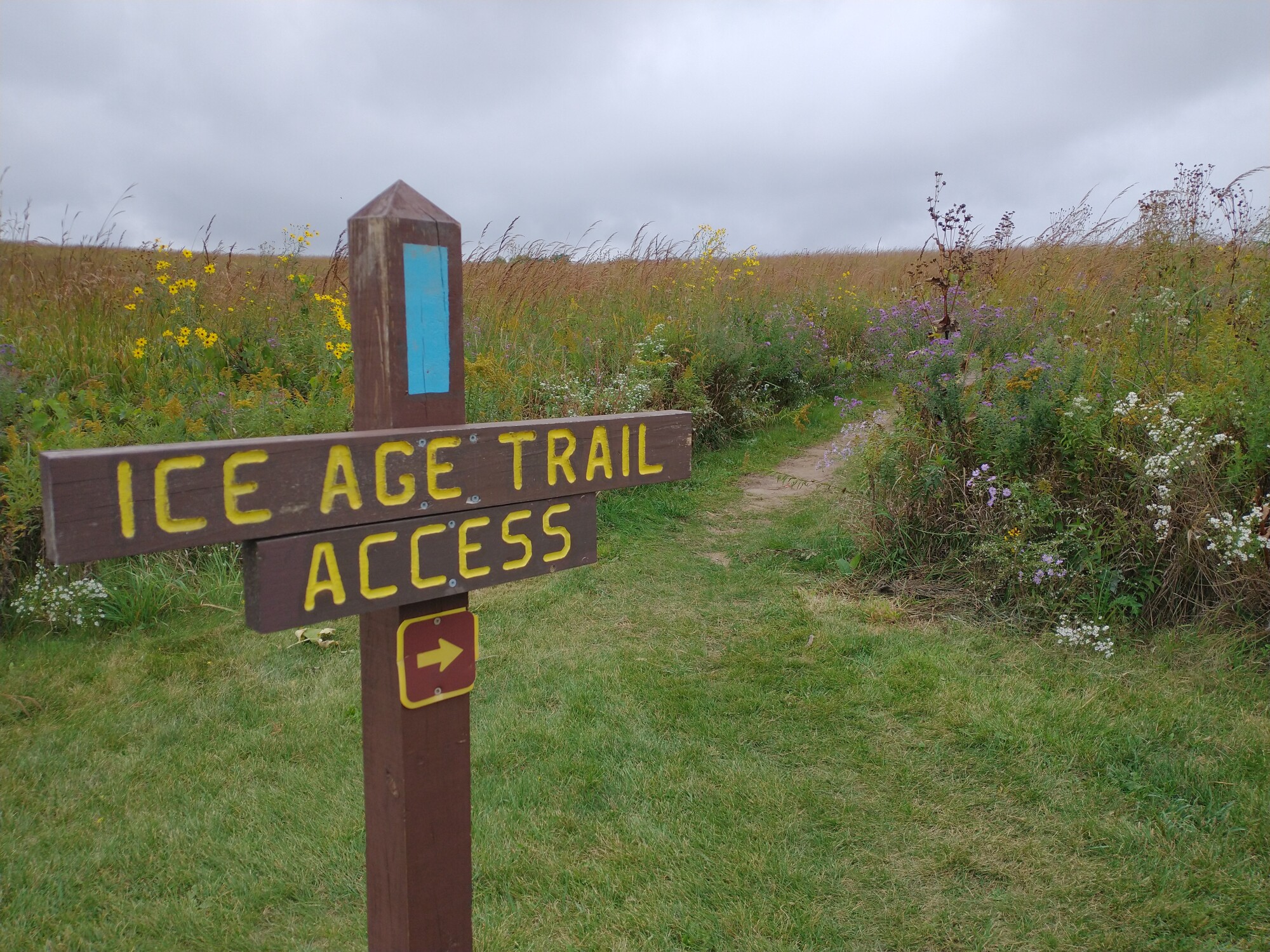 I told my husband on the phone the night before that I didn't know why I hadn't been able to visit this park area before even though I had known it was on the list since my first visit back in December of 2010.
My visit was on a sunny Monday afternoon in September. If I am honest, this day I wasn't my normal happy and adventurous self.
Instead, I felt frustration at the way of the world and the challenges that we were facing. I am so often able to rise above it and focus on my purpose, but today I felt particularly drug down by it all.
It was in that space that I quickly came to realize that God had drawn me out to this segment of the park to be surrounded by the beauty of His creation and remind me of who He is.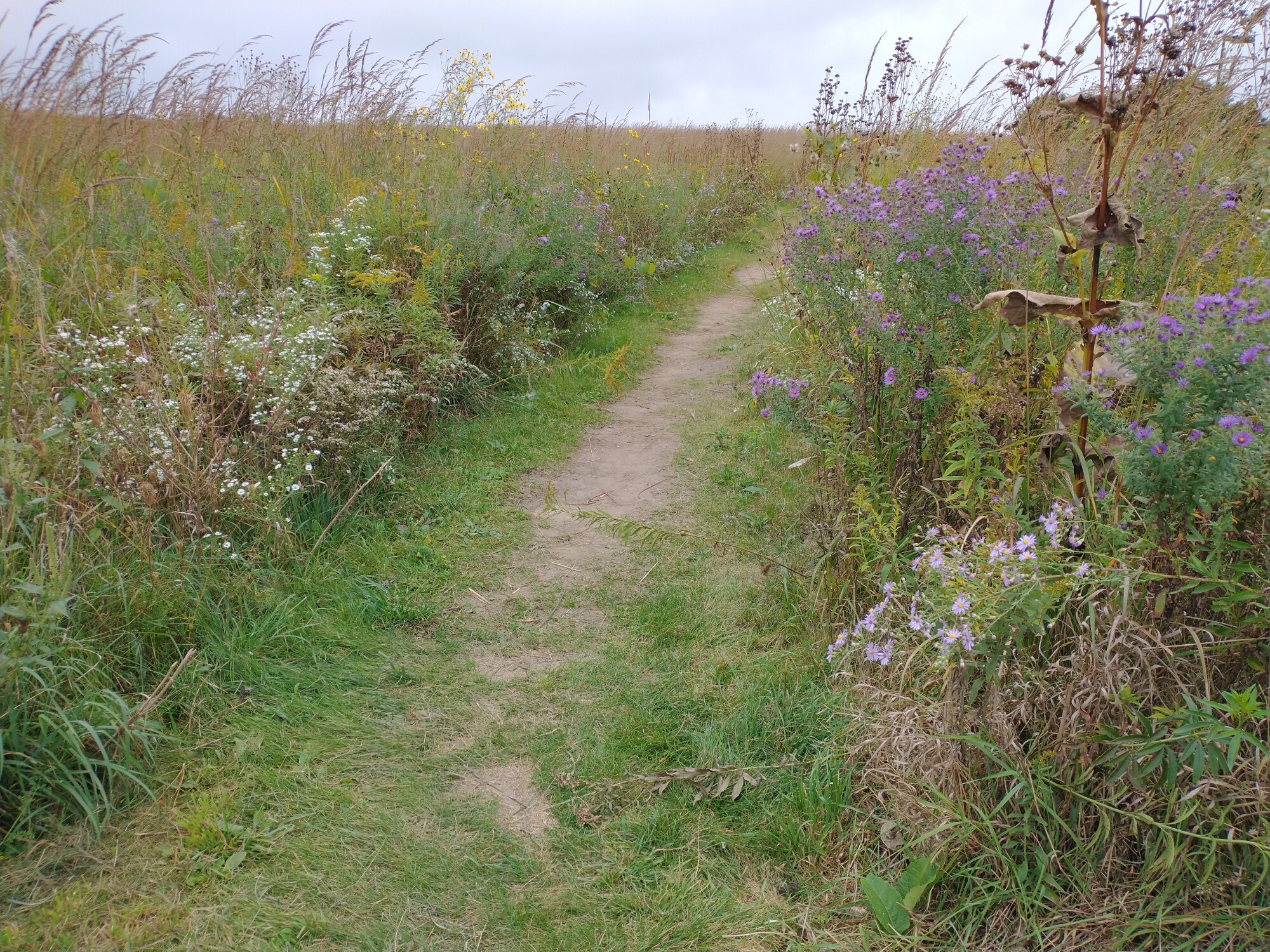 Light clouds formed and passed in the wind bringing with them occasional gentle sprinkles in an otherwise warm wave of air.
It was in the '70s and the breeze gently blew through the prairie grasses and abundant blooming flowers.
Seed pods swayed back and forth in the wind hoping to catch flight and share their abundance with the next generation.
A butterfly danced around me as I paused and hopes to capture a photo but his mesmerizing flutter, but he continued to fly, simply surrounding me, and did not stop.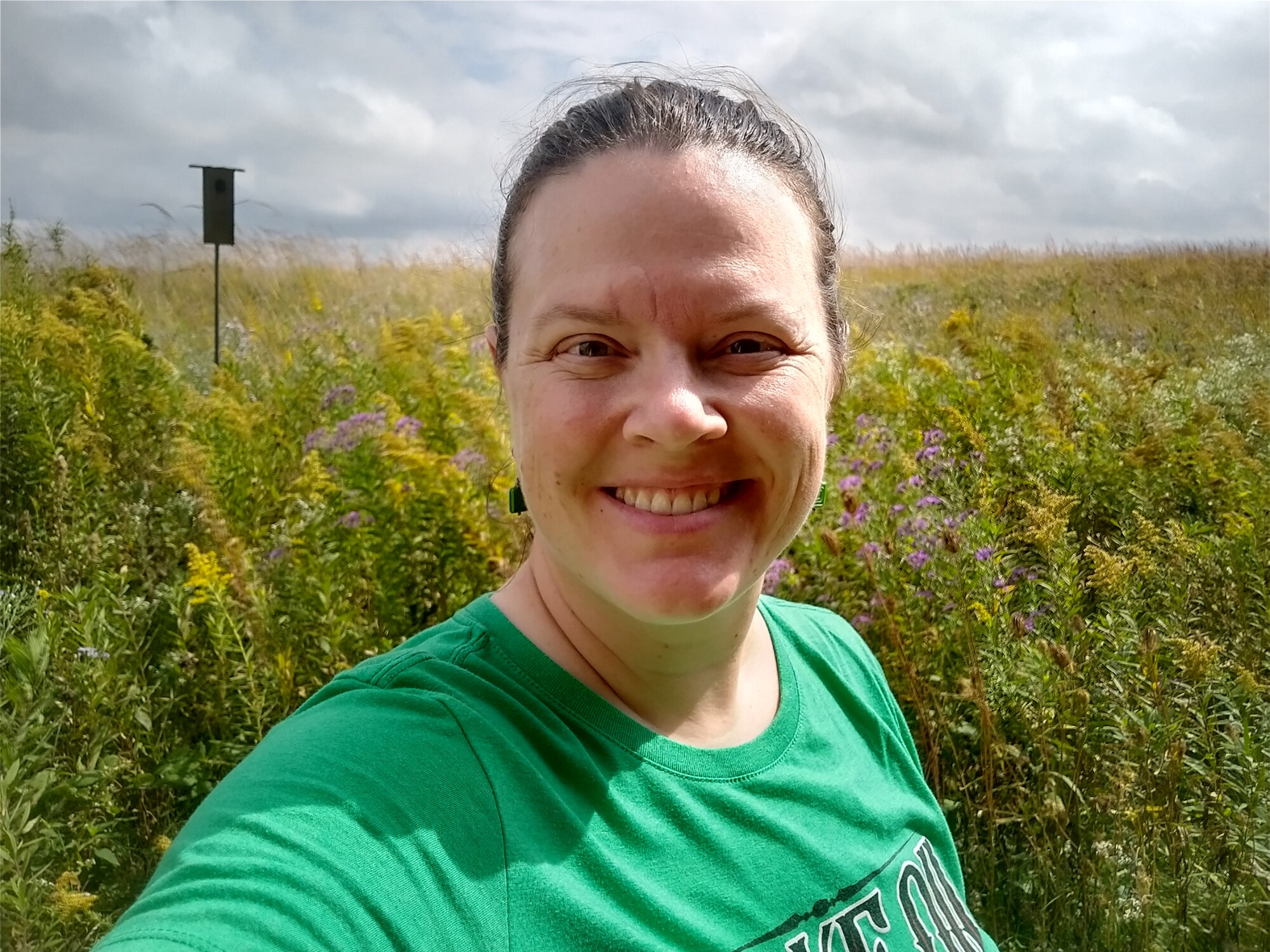 The sound of the tall grasses as they swayed in the wind brought a
peaceful soothing soundtrack.
The hiking trails weaved up and down small hills and through grasses taller than I was.
The narrow trails they presented reminded me of so many times on the Oregon coast walking through the beach grasses as you climbed a dune heading for the ocean.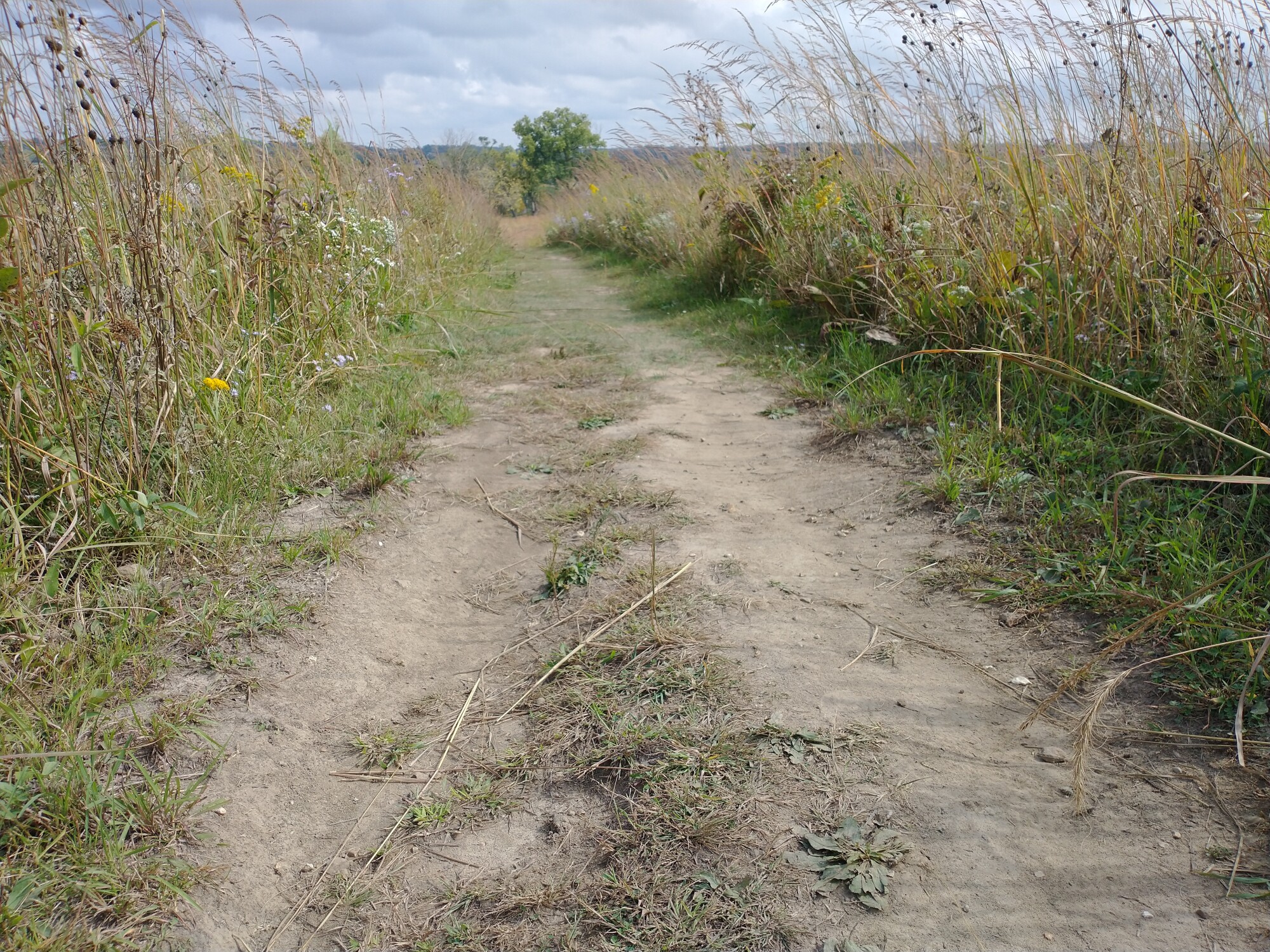 These winding paths through the prairie called to me
as I rounded each corner I looked ahead and wanted to go further, deeper, and discover all that they held. As the plants and bees and butterflies danced all around,
they called me forward into their dance.
Each trail marker was an invitation to continue deeper into the prairie.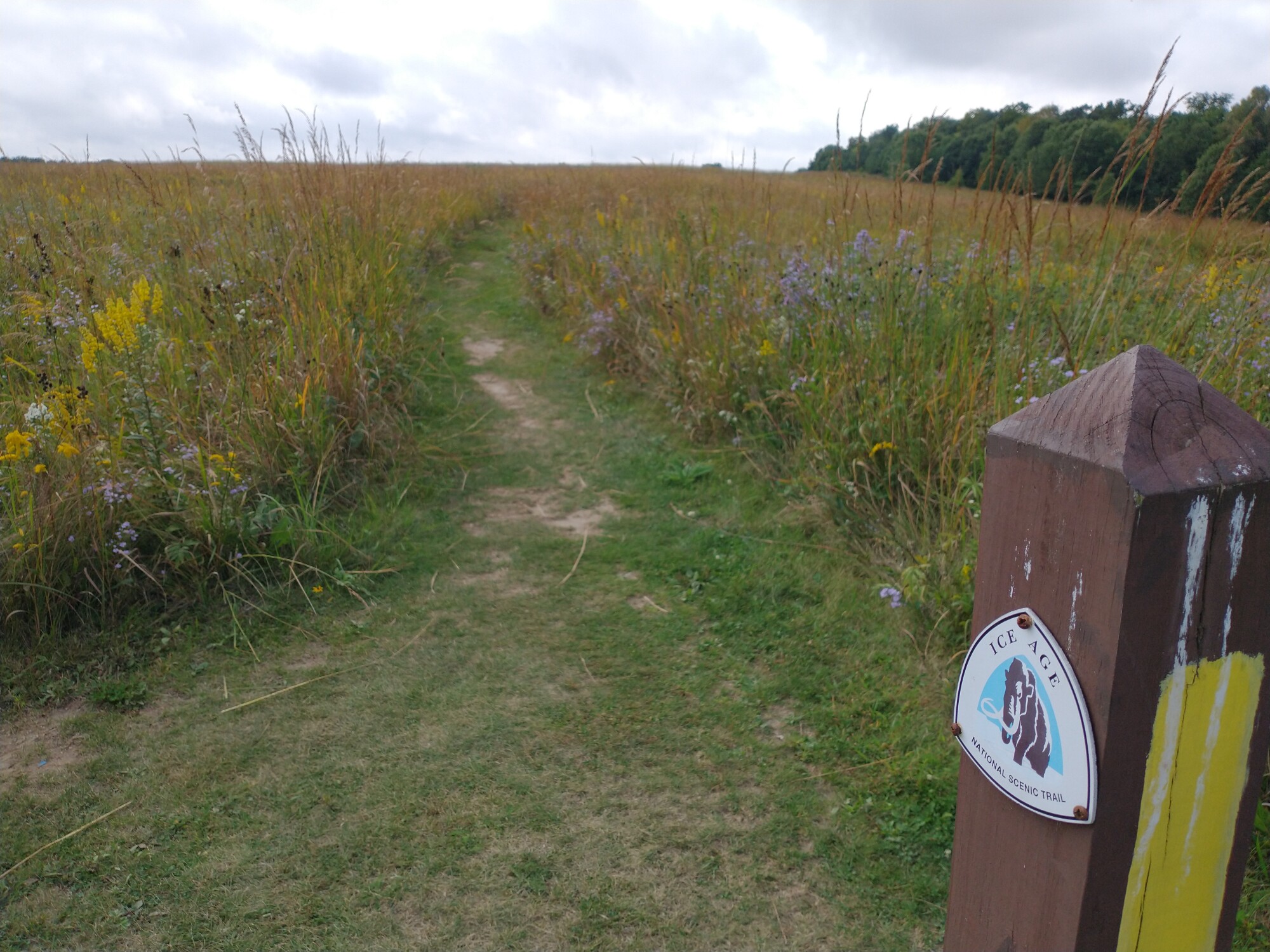 The wind blew through my hair and the sun-kissed my brow warming my face as I moseyed through this hidden paradise.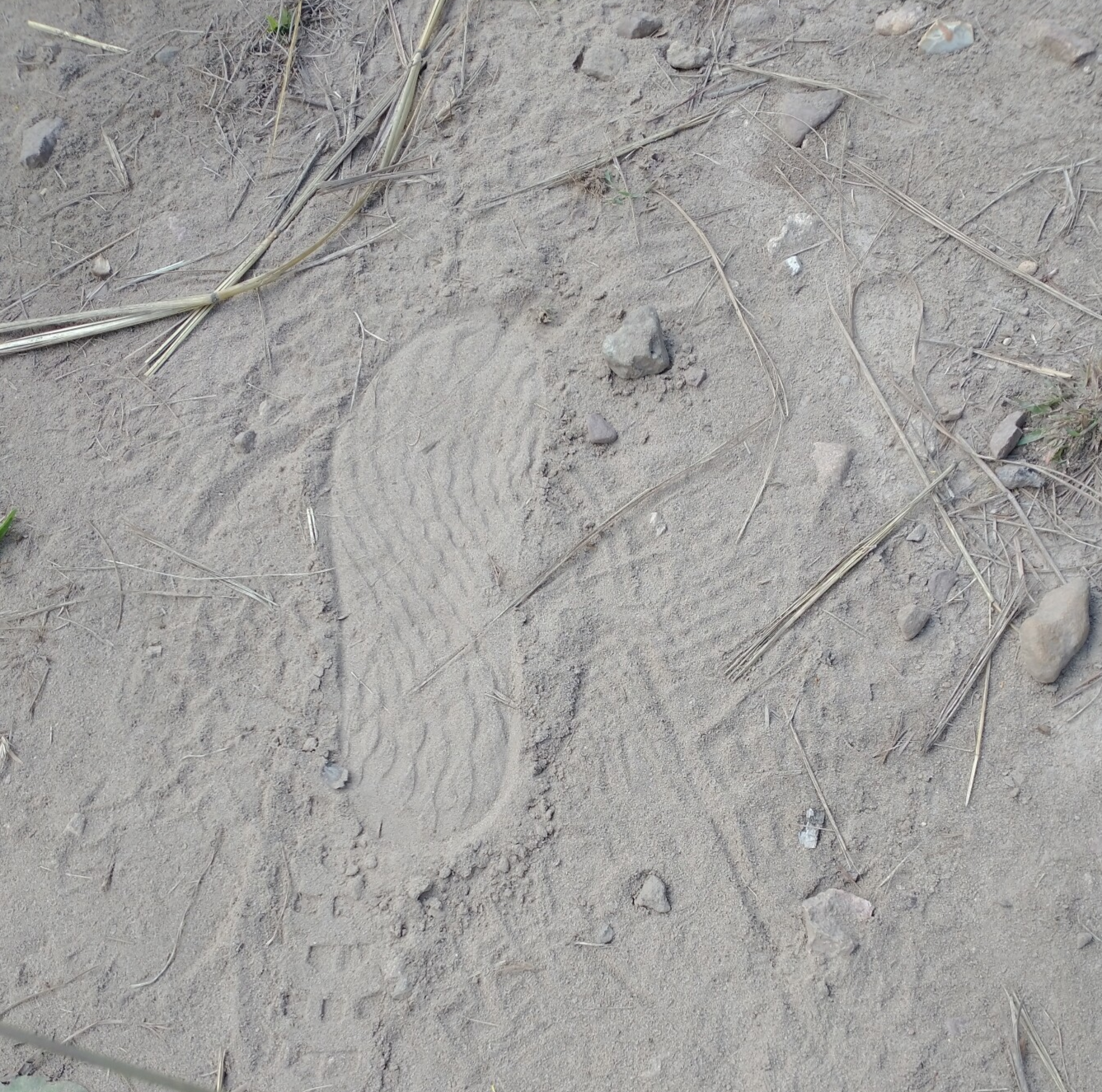 Walking these dusty trails
I could almost hear the settlers wagons on the trail
and imagine their footsteps in the chalky white dust below where I stood now.
The change of the seasons was coming on the wind. Not quite fall, but a goodbye to summer was upon me.
This day was when I needed to be at this park. This day is when I needed to be in nature to reconnect with my Maker and remember His incredible glory.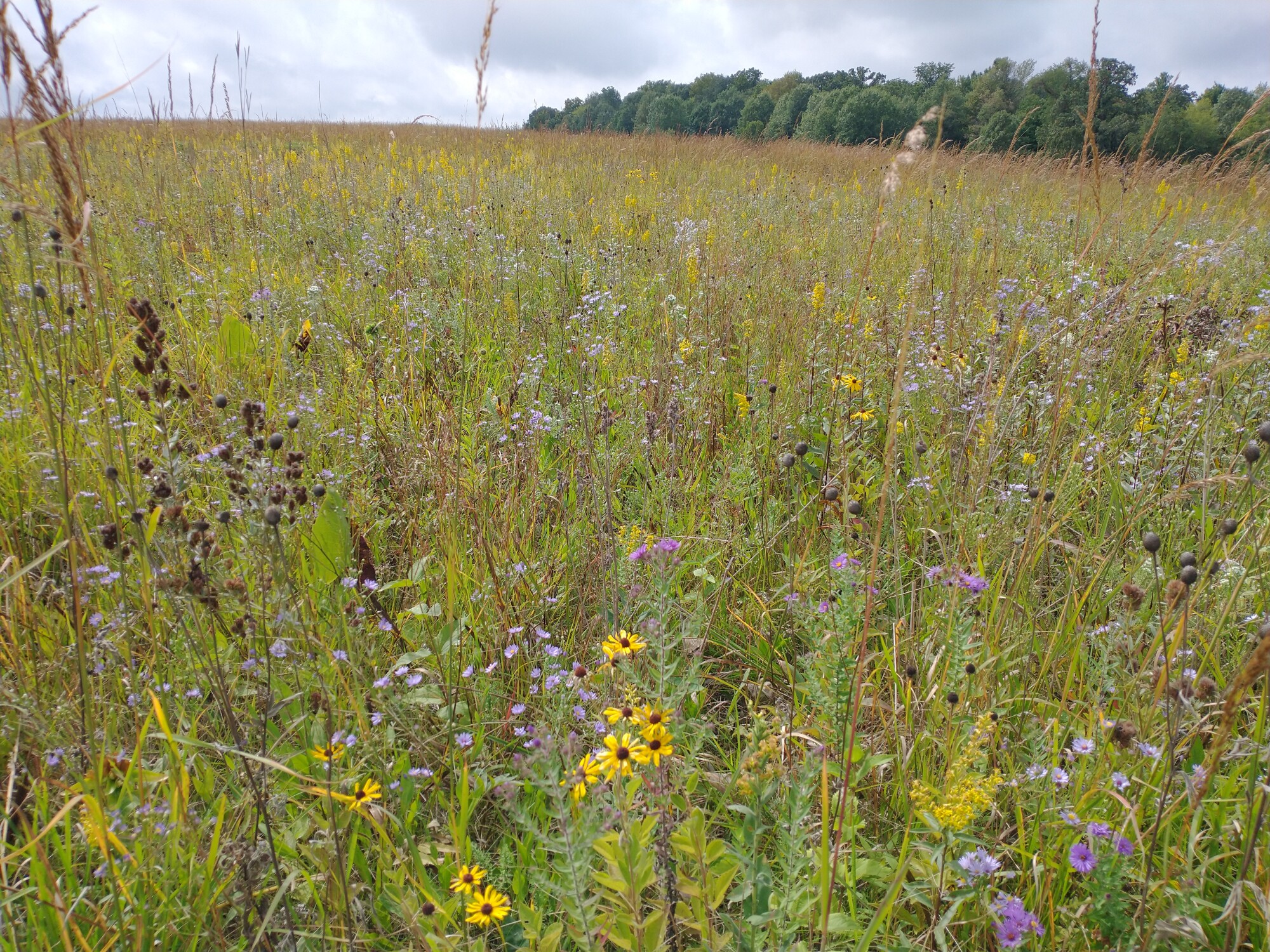 May we both remember these times when in the past it felt like disappointment that we believed we missed the thing that we desire to see or do, but really God's perfect timing had a better plan for us.
---
Which scenic trails have you visited and loved? Comment and tell me below!
---
Continue the adventure in Part 5 of the MO to WI Epic Road trip
here
.
---
Information courtesy of Echo Alexzander