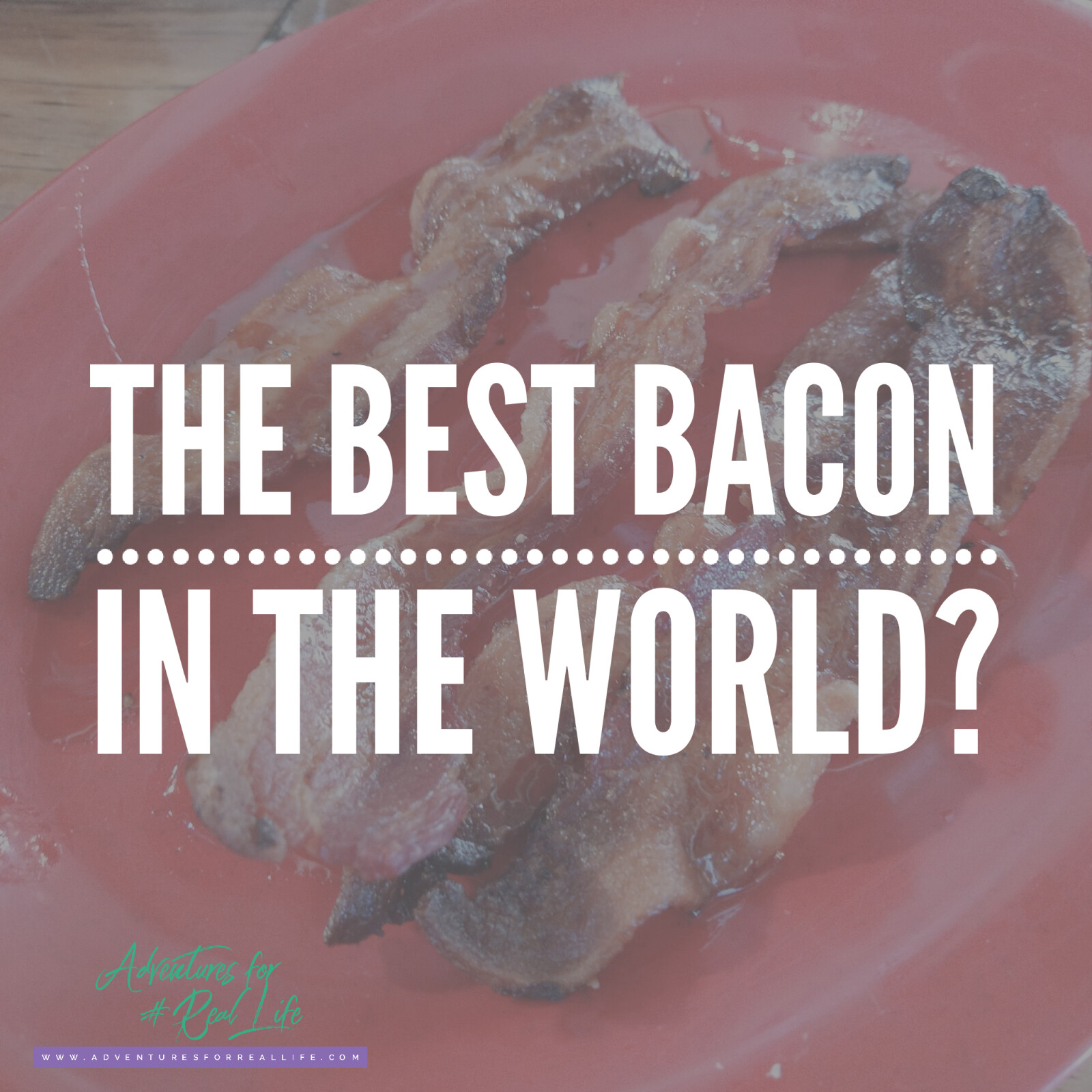 Have you ever eaten bacon so good that you had to apologize to your husband?
This year I have eaten two portions of bacon that I submit as contenders to the title of world's best bacon...
This is one of many posts in a series about foodie adventures!
Sign-up
to receive each new blog post delivered conveniently to your inbox when they arrive.
The Best Breakfast in Missouri?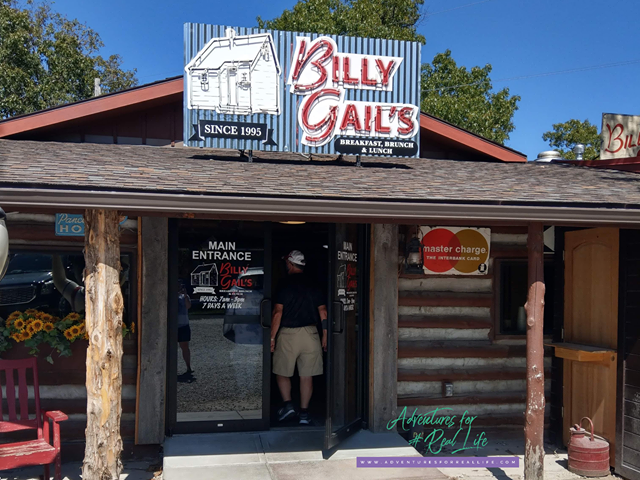 I recently had the opportunity to travel through the larger
Ozarks region
from
Missouri, Texas, Arkansas, and even onto southwest Tennessee.
As I shared in my
Foodie Adventures Series post
, there are ways that I search out great places to dine. On that list came
Billy Gail's
claiming to be the
best breakfast food in Missouri
!
I had seen their interesting signature dish was the French Cakes, a hybrid of French Toast and Pancakes and I was excited to try them out! Little did I know what I would find on the menu that would really intrigue me was on the menu at my arrival: "Billion Dollar Bacon". Say what?!?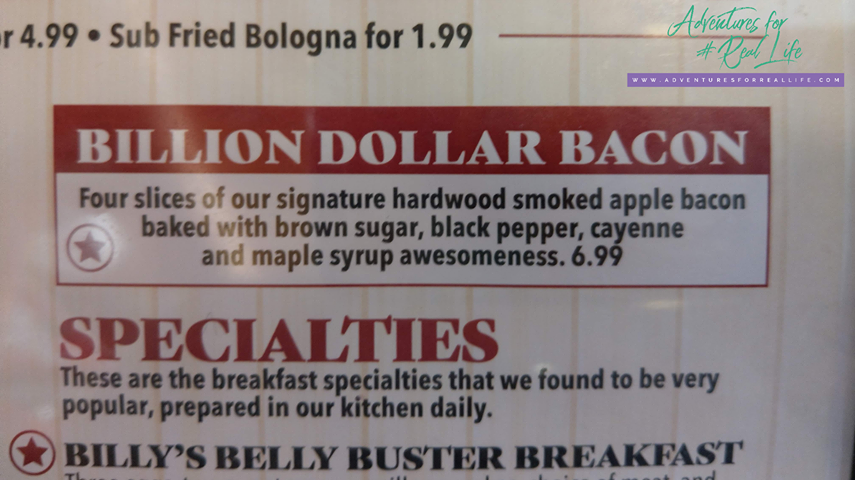 That is a pretty bold claim friend. Especially at a $6.99 price tag, that seems like a heck of a return on investment! Okay, I am game, let's do some bacon.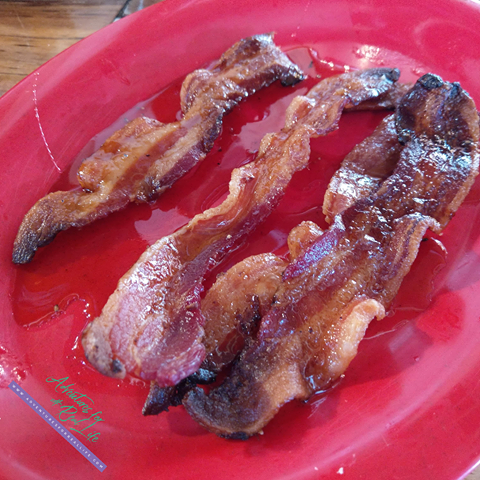 As I bit into that first piece of syrup and cayenne pepper slice of delicious, I was swept away in the amazing symphony of flavors in my mouth. Sweet, salty, a little kick of heat on the back end, and all on the most perfectly cooked thick slice of meat you ever did see. As I continued through each piece the syrup glistened in the light and slowly dripped down the edges as the bacon was lifted from the plate.
It was at this moment that I realized I would need to write home
(a
Facebook
messenger conversation actually) and apologize to my husband. You see, he is from the midwest originally and had actually lived on
Lake of the Ozarks
at one point in his life. Being from the
Pacific Northwest
myself, I did not grow up putting syrup on bacon. In fact, I teased him relentlessly for that very act! And know I knew, it could be possible. The marriage of bacon and syrup could be done!
Mind you, I am not rushing out to try it in my own novice kitchen,
but I now had seen this glimpse of
perfection come to life
and had seen the syrup covered light!
Okay, time to move north, just a hundred miles shy of the Canadian border in Coeur d'Alene, Idaho.
The Idaho Pan Handle Should Be Good At Cooking Bacon, Right?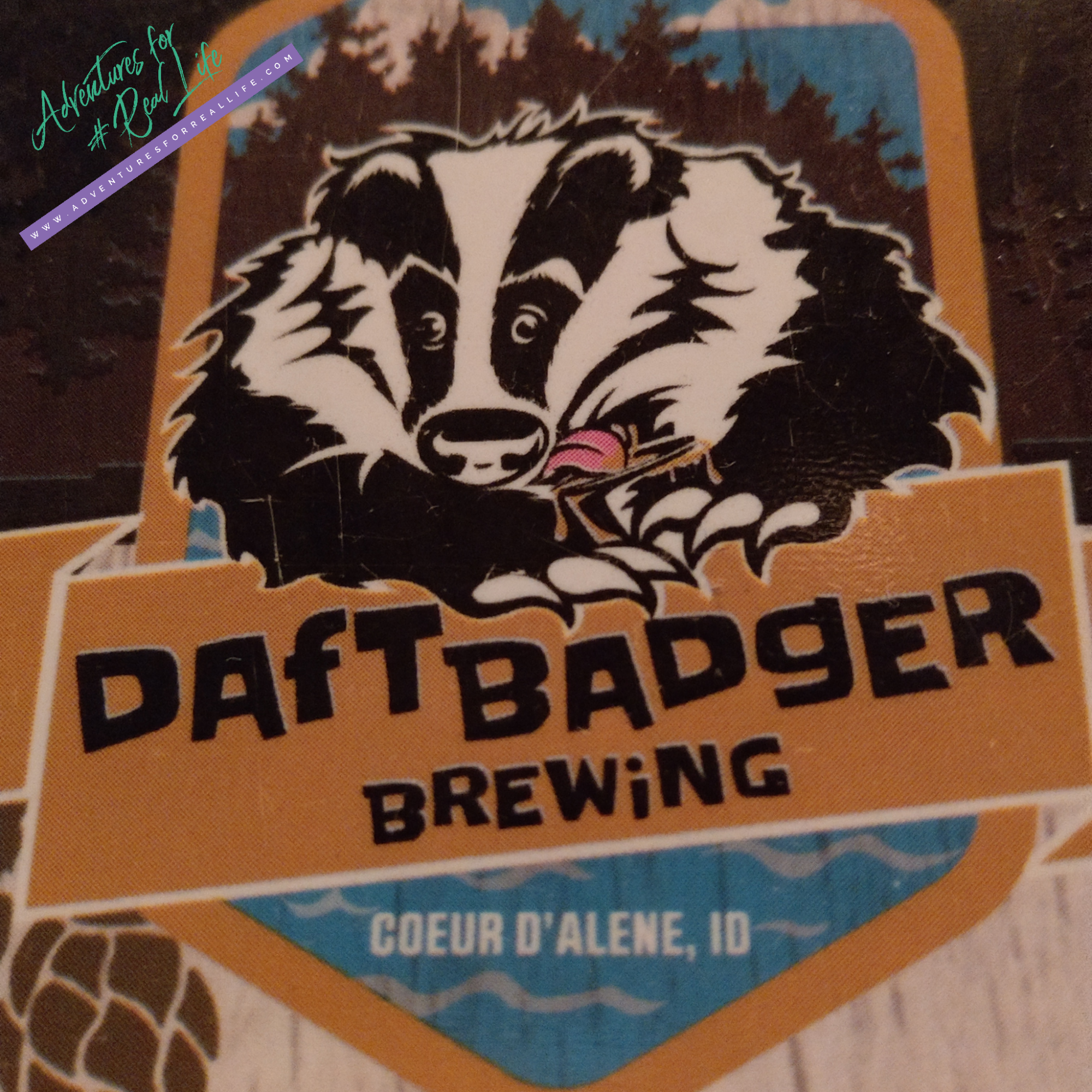 Now, we might not think the story of epic level bacon would start at a place called the
Daft Badger
, but indeed it does.
I found this hip local brewery in the
top restaurants to try in Coeur d'Alene
but I most certainly didn't think my dinner and draft would include a bacon encounter. Then I see BACON in the appetizers list and am intrigued after my recent sweet and savory experience to consider this marinated huckleberry glaze:

Here we go! Forget cup o' noodles, we now have a pint of bacon people!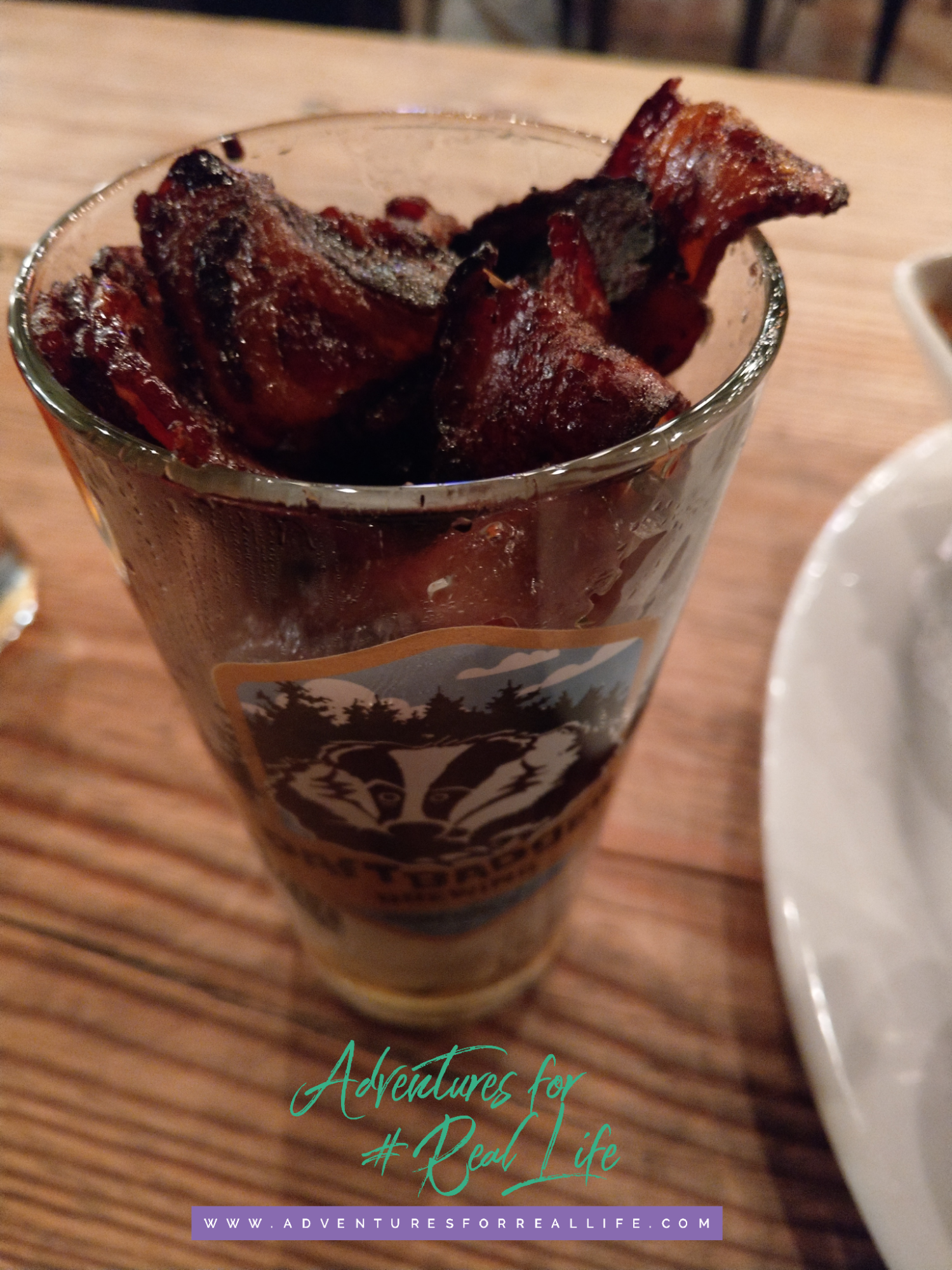 Wow, sticky, sweet, hot mug of bacon-y goodness! This one slightly fruitier than the last, the chipotle glaze with Imperial Stout giving it a rich flavor and the marinated cook makes it the perfect texture. This much sweetness at the dinner hour made me think I should have asked for the appetizer to come out after my meal and I could have snacked on this cup of happiness as an after-dinner drink! Forget port or sherry, this is what the kids are doing now.
The pint glass o' bacon above doesn't do justice to the fact that this was so much bacon it could be several meals worth, and in fact, was reheated the morning after and made for the best hotel coffee and bacon breakfast ever.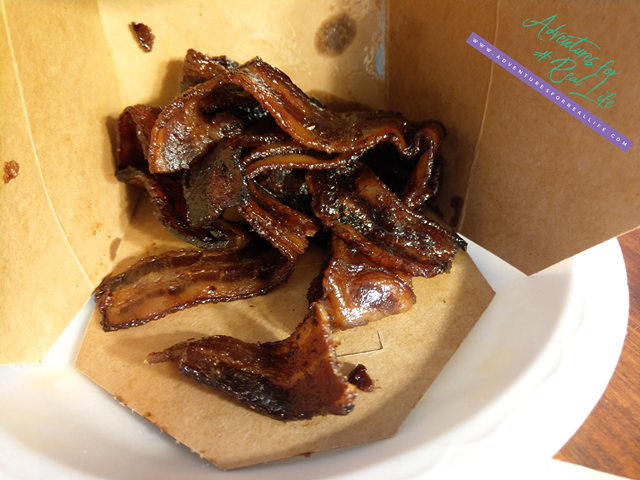 So at the end of the foodie adventure, if I have to pick one, I have to go with the Billion Dollar Bacon from Billy Gail's. Wow was it amazing and my husband happily accepted my apology and was glad my adventure was so eye-opening. And it carried forward with me to discover after dinner sweet bacon at a brewery! The tasty reward to being willing to try new things ;)
Is this now like in Once Upon a Time in Mexico where now I have to shoot the chef because the bacon was just too good and I must restore order to the universe? Just teasing of course!
Well, that is all for now! I hope that you
sign-up
to receive each new foodie adventure that I share delivered conveniently to your inbox!
What is the best bacon that you have ever eaten? Comment and tell me below!
---
Information courtesy of Echo Alexzander