Sep 20, 2022 08:36 PM Central
Echo Alexzander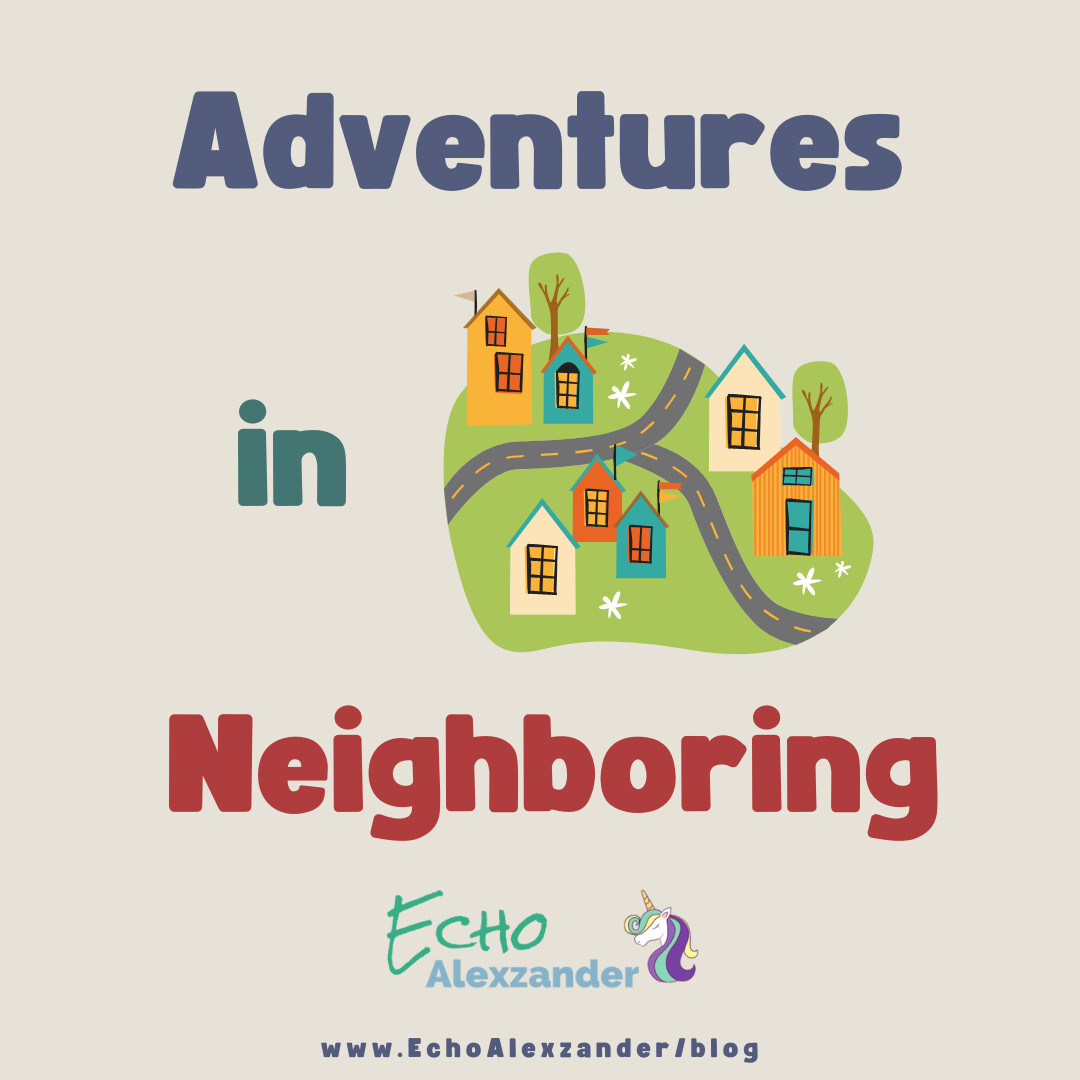 How many of us know our neighbors? If you do, how many do you know? Within a mile or two from your home, how many of the people living in that community have you ever met, or could you connect with if you needed to?
Since moving in 2021 I have been on an adventure in neighboring and I am excited to share with you some of what I have learned and invite you in if you didn't score highly in those questions above!
Neighboring in Modern America
What comes to mind for you when you hear the word "neighboring"? Likely the physical proximity of being next to or very near another place, or adjacent.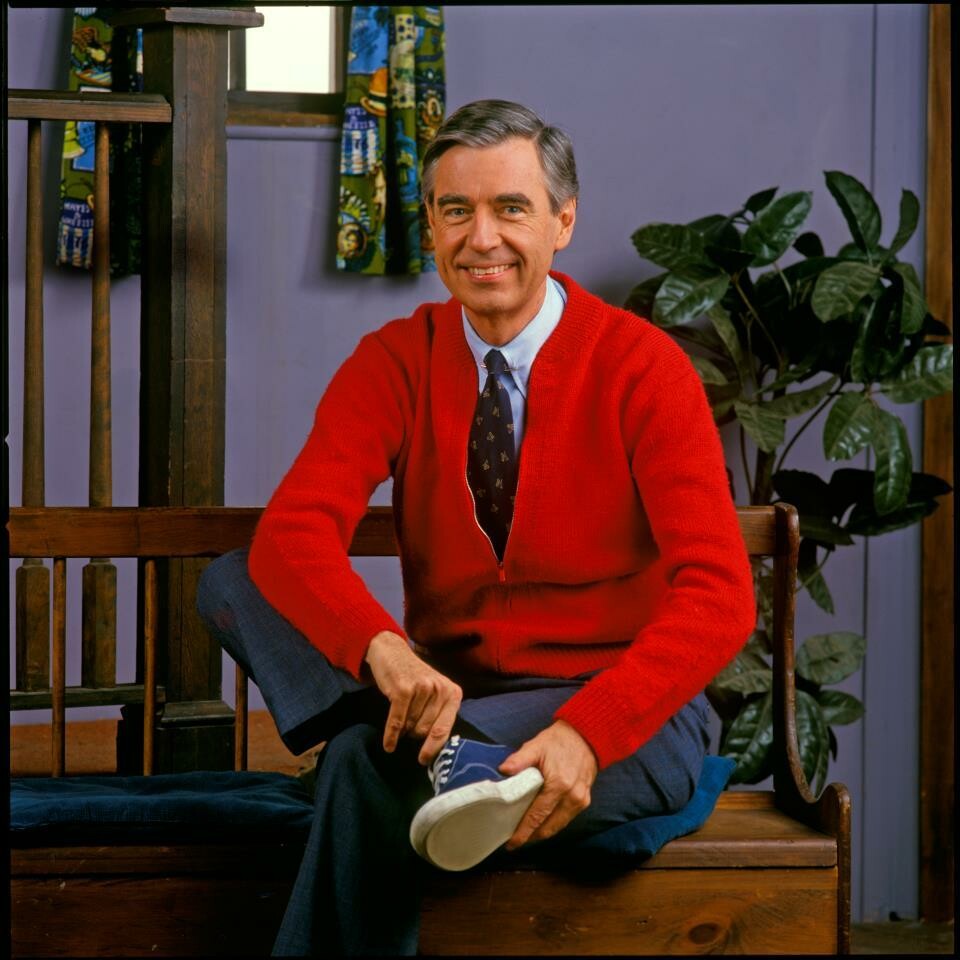 What about from the idea of persons living near one another? How those people interact with one another?
Maybe like me you are taken to an image of
Mister Rogers Neighborhood
. He was my original inspiration for
wanting to be a good neighbor
. But even with his guidance through my youth on the television set, something in America seems to have been, or was already, siloed and fiercely independent in the need for privacy.
We were always told:
"Good fences make good neighbors"
which lingered on from the Robert Frost
poem
in 1914!
As a kid growing up we knew our neighbors and spent time with them at both our home, and the neighbors at my grandmother's house where we spent a lot of time after school and in the summers. But as I moved out on my own at age 17 to attend college out of state, we opted to move frequently and didn't feel connected to the neighborhoods, but more with our immediate roommates.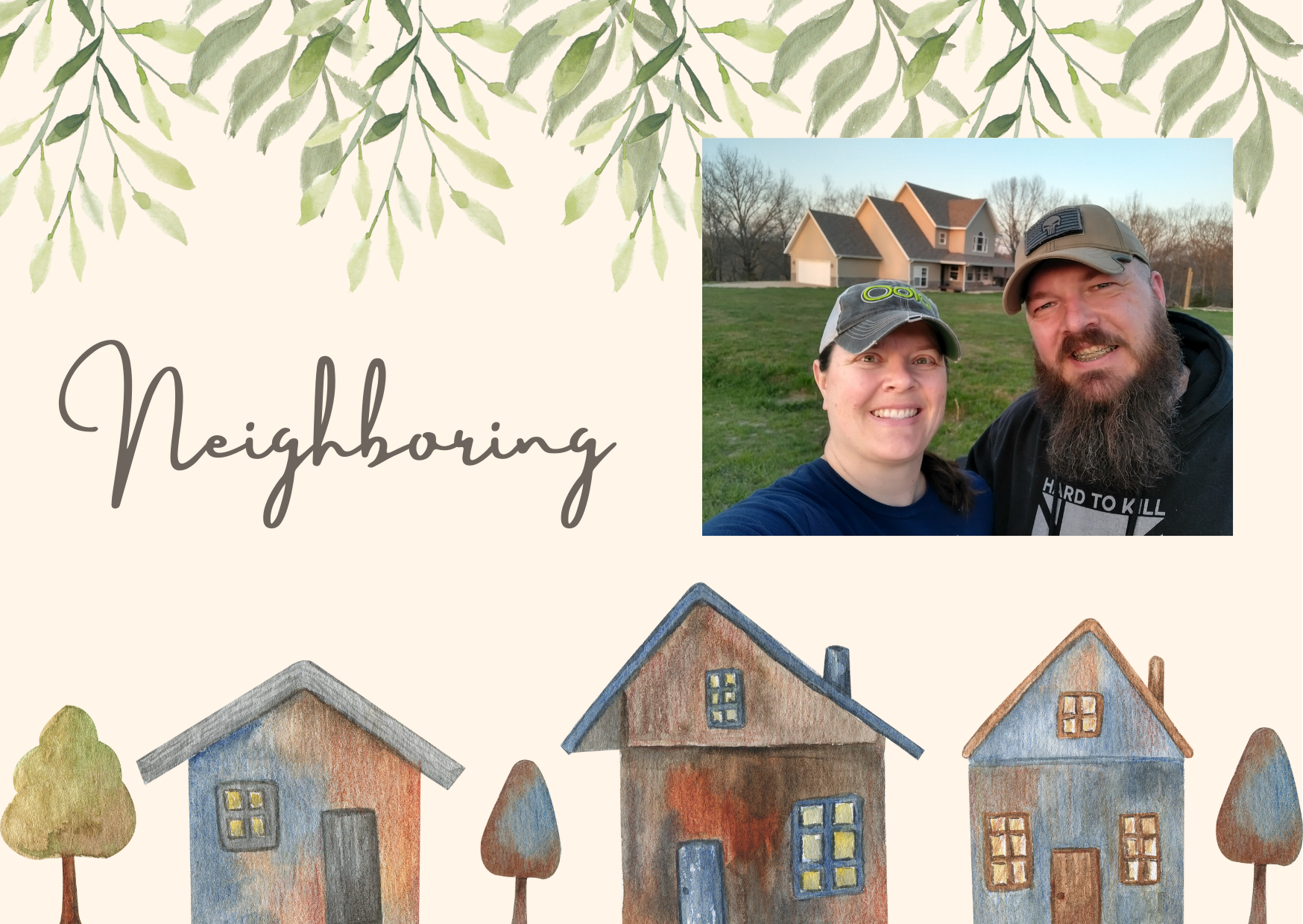 Once we graduated and became longer-term renters,
we still kept to ourselves
and really only connected with one very extroverted neighbor who was very friendly and we quickly deemed our favorite neighbor. But really, he was pretty much the only neighbor we even knew,
even at the end of living in that same community for over 10 years.
When we
moved in 2021
to our
forever home
, I made a shift and decided I was going to break down that isolation and become connected to, and maybe even friends with, my neighbors!
So what exactly did that look like?
Neighboring Intentionally
Moving 2,000 miles across country to somewhere that you know absolutely no one certainly has a way of offering a clean slate (read about that adventure here). We bought our first house and were one of four families actively living on our private road.
That seemed like the place to start, meeting all of those people! That was easily achieved in our first year and felt great, we then knew people we could talk with and help one another through bad weather, neighborhood watch concerns, roadside clean-up projects, and more.
So how would I expand from there?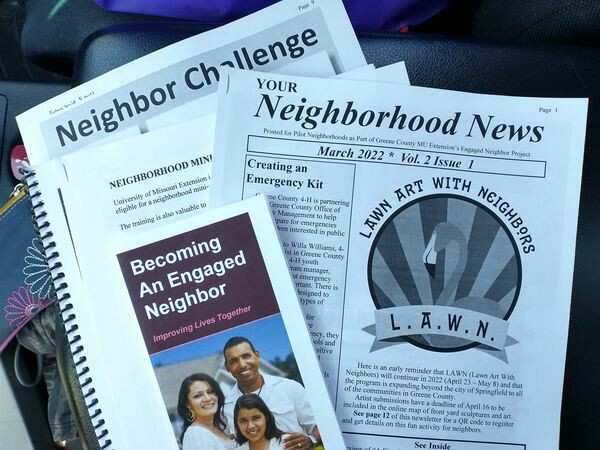 I somehow discovered the local extension office in the next county offer was offering training, events, and lots of support around all things neighboring!
In March of 2022 had the opportunity to
attend
one of their
Neighboring 201
classes at the library and had my mind opened to whole new possibilities of being really intentional as a neighbor, and for leading those efforts in my very rural country community. Being so new to where we lived,
I assumed we were the only "newbies"
and that others had likely been there for a long time and already knew one another.
Ready for Mentoring and Training?
In my next blog in the Neighboring Adventures series, I'll be sharing about

Ways to Build Community in Your Neighborhood

. Check back for that coming soon! In the meantime, please allow me to connect you to a launching off place if this topic of intentional neighboring interests you.
Regardless of where you live in the world, I invite you to join my neighboring mentor David Burton in his online Introduction to Neighboring 101 initiative! The classes are free each month, but registration is necessary to receive the zoom link for the class.
Register anytime in 2022 to begin getting meeting notices and recordings of past classes. Starting in 2023, there will be a one-time fee of $25 to enroll in Neighboring 101.
While you are getting signed-up to join David and I on those awesome monthly sessions, check out what else he has shared below...
Neighboring Resources
From David on his blog there are some ideas on good books to read related to neighboring. He shares there references he has read over the last four years on the topic and he notes his favorites in bold.
Be brave and tell me about your experiences in getting to know your neighbors. Comment below!
---
Information courtesy of Echo Alexzander