Dec 20, 2021 08:26 PM Central
Echo Alexzander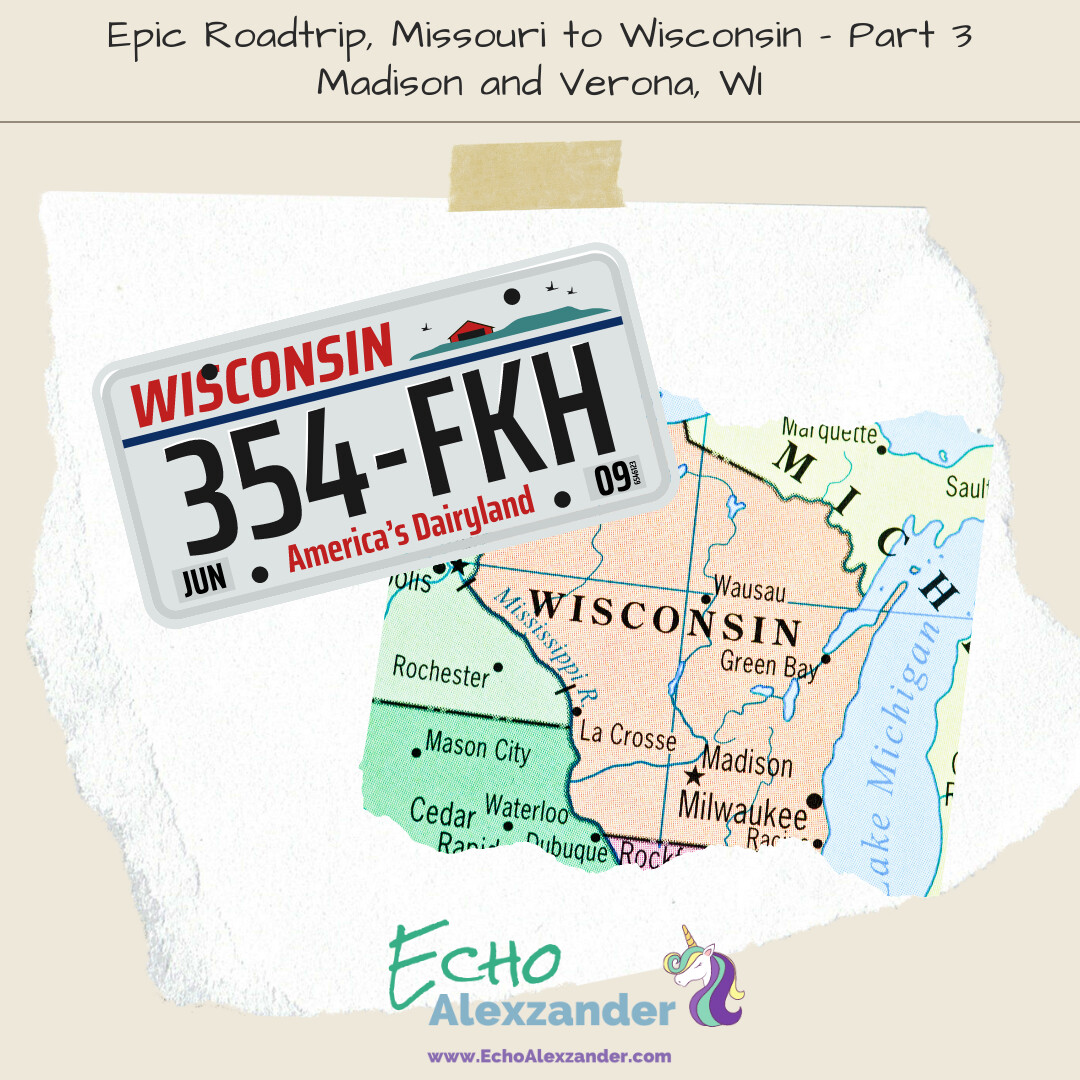 Have you ever visited 'America's Dairyland', Wisconsin?
I am excited to chronicle part 3 in my adventures to the land of dairy in Madison, Verona, and beyond! #CheeseCurds
Make sure you never miss out on a travel or adventure for #reallife post,

sign-up

to receive them delivered conveniently to your inbox!
Capitol Square
The Wisconsin Capitol building is full of history and beauty, and the Capitol Square around it is wonderful to visit and walk around as weather allows. The beautiful Capitol building celebrated its 100th anniversary in 2017. Stop in and take advantage of a tour (no reservation required for fewer than 10 people) if you are visiting, or see a virtual tour
here
!
For the warmer months, be sure to seek out the
Dane County Farmer's Market
at the square.
"The Dane County Farmers' Market is America's largest producers-only farmers' market. It is held from April to November on Saturday mornings on the Capitol Square in Madison, Wisconsin, and on Wednesday mornings on Martin Luther King Jr. Blvd. From November to December, it is held indoors at the Monona Terrace."
Source
Speaking of the very best foods, let's begin my top 5 off foodie favorites off the square...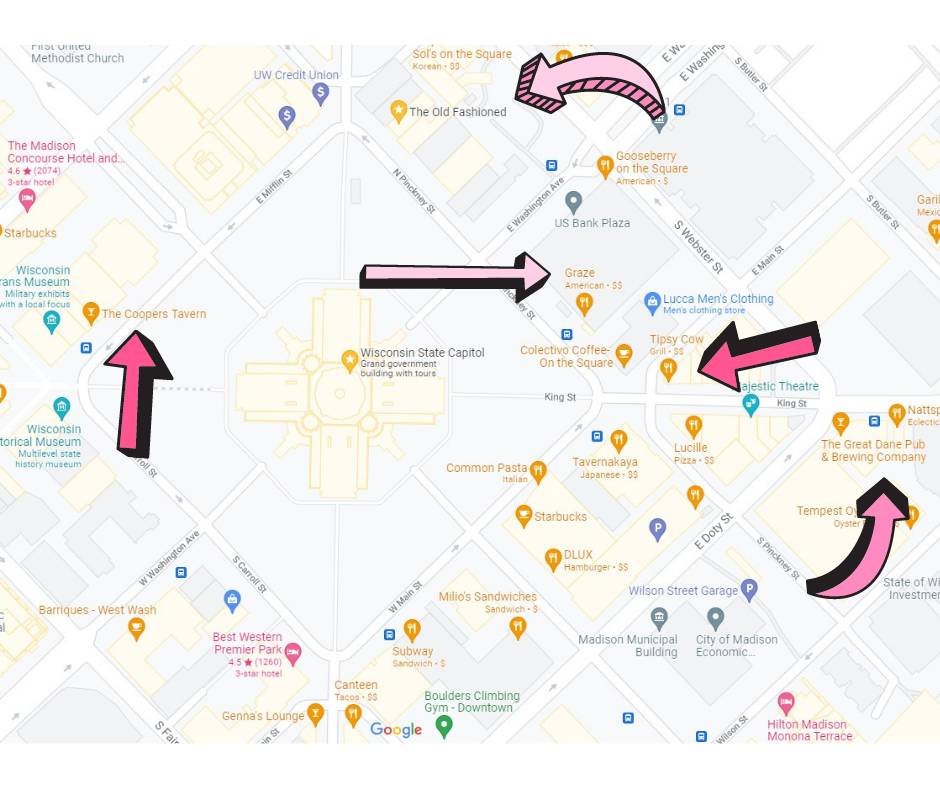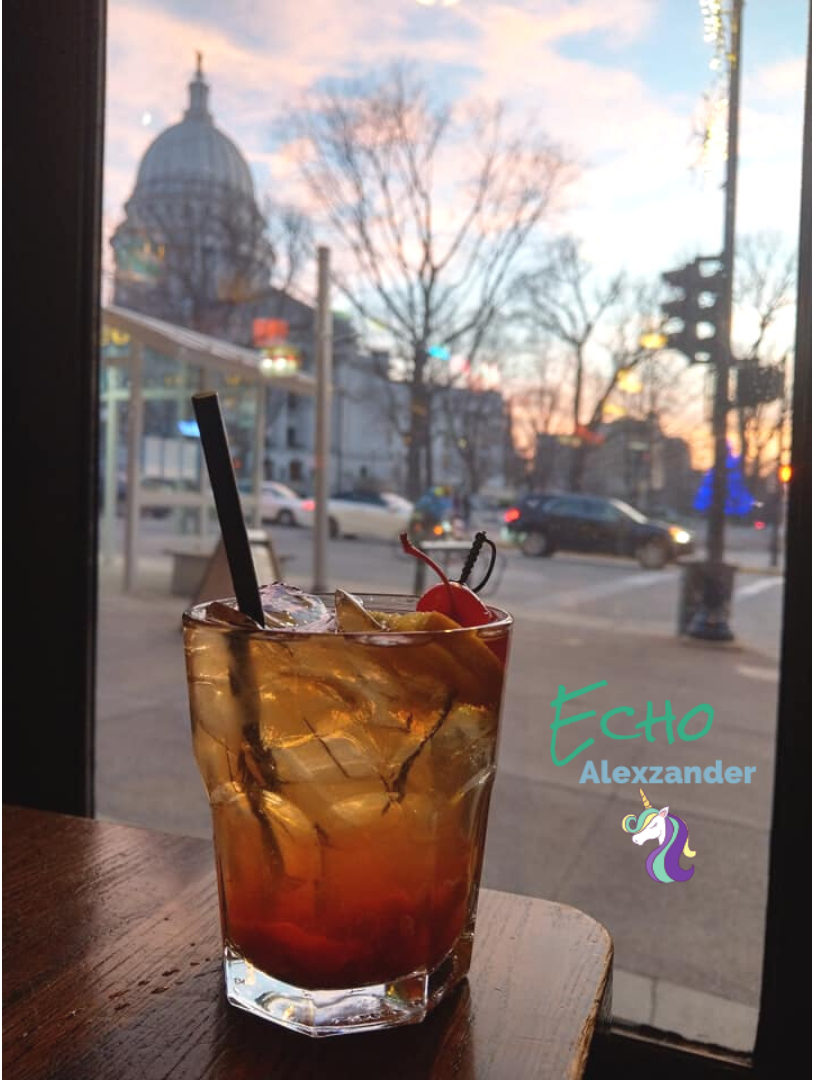 The Old Fashioned tops my list for sure! What's not to love about fantastic takes on a delicious cocktail served up with cheese curds and great window views of the Capitol?!?
Check out this shot I got there the last time I visited (hopefully we are friends on Facebook, see the entire post from my last visit here).

P.S.

I love how you can see the moon rising to the left behind the rotunda. It was such a beautiful sunset that night and I got to sit and watch the moon rise. See them all in my post linked above.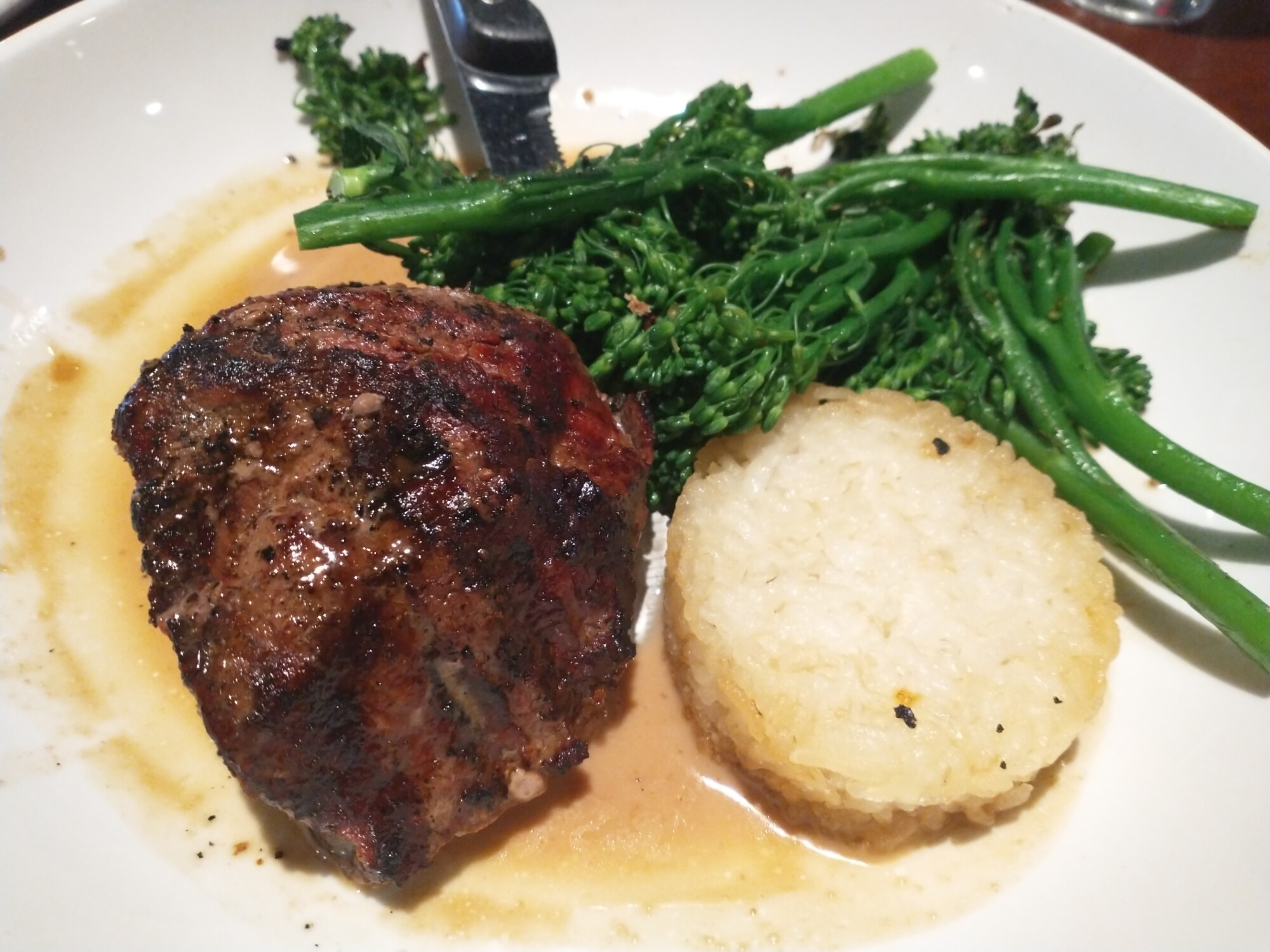 Number 2, of course, it's
Great Dane Pub & Brewing. I talked about it in
blog post #2 of this series as well, check that here if you missed it.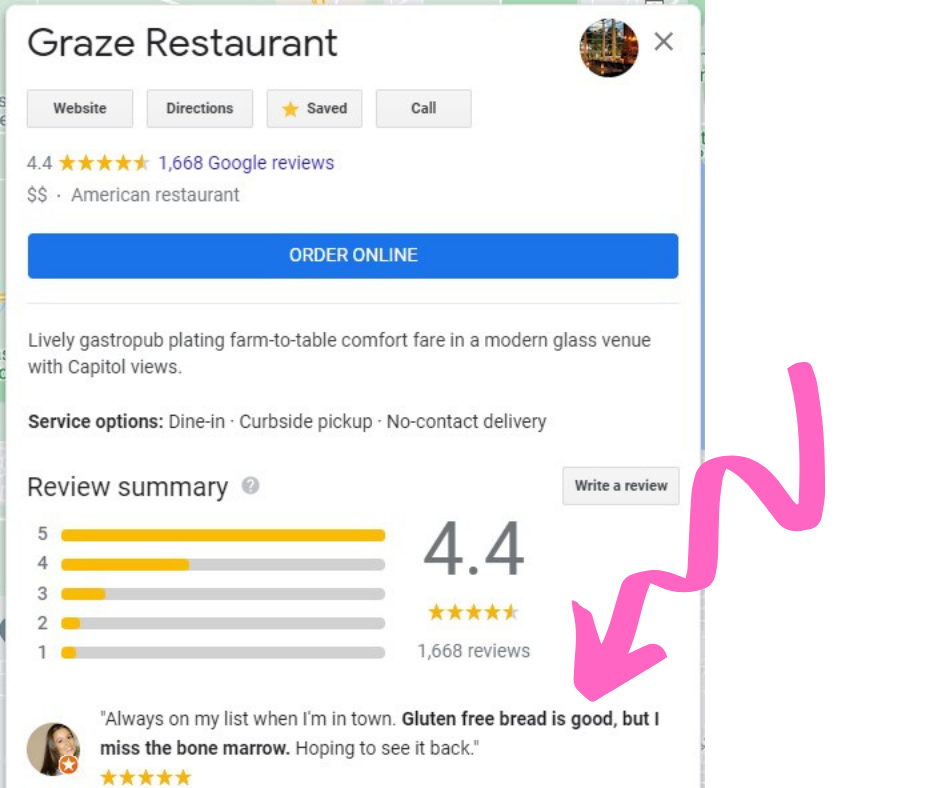 Another local scene you must take in is Graze. I didn't know that my trying out their bone marrow dish would not be available forever on their menu. For my brave foodie self, it was for sure an experience!

Do any other adventurer foodies get in a rut of favorite spots and forget to branch out? Haha, I guess that is me because these are the three go-to's on a top-five list. To round out my top five, I pinky-promise that for the next trip I will try the
Tipsy Cow
and
The Coppers Tavern
for something new!
Get Outside
If you can dine outdoors in any of these restaurants or stroll through the Farmers Market, I highly encourage it. If you have a little extra time, I would also say plan a walk, hike, or bike ride in Madison.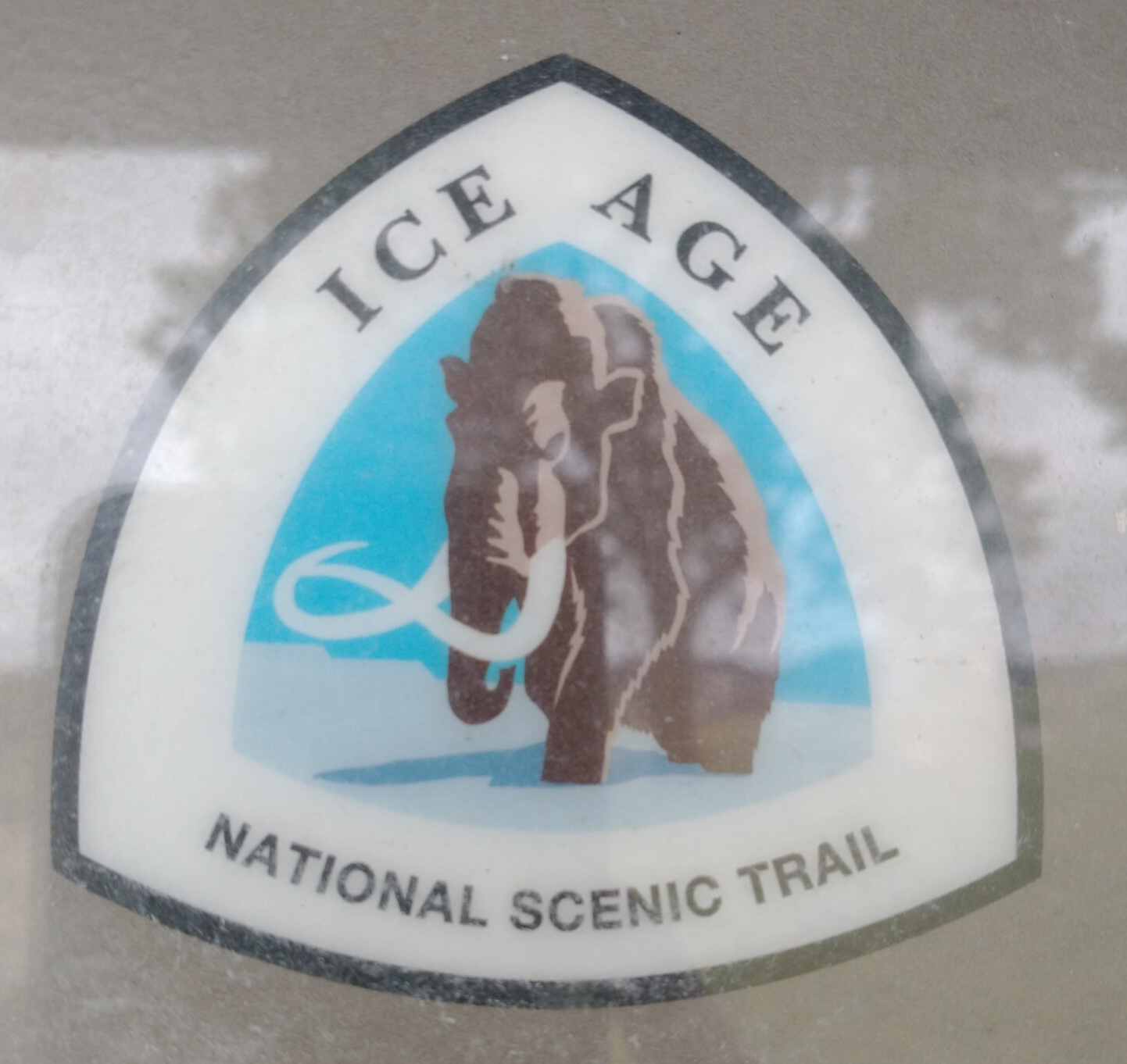 Did you know that there are over 60 miles of bicycle paths in Madison? You will find the paths enjoyed by a variety of users including cyclists, pedestrians, and skaters. With more than 52 trails covering 512 miles, you're bound to find a perfect trail for you. Here is a
top 10 list
to get you started (there really are 10 this time)!
Our next stop on these adventures will take us to the city of
Verona
.
My visit includes taking in some incredible scenery in the Ice Age Trail National Park.
Verona for many reasons in a
better-kept secret
than most towns around Wisconsin, but some of my favorite reasons for that include their
second-hand stores
, fun
ice cream shops
(
that by their name could be mistaken for an entirely different store where I come from
),
National Scenic Trail
access, and the one and only Epic campus that I will dish about in part 7 to come...

Part 4 in this series soon!
What is your favorite thing about Madison or Wisconsin if you have visited or lived there?
---
Information courtesy of Echo Alexzander